Students Save More and Parents Save Less, But Student Loan Debt is Still a Crisis, According to Ameritech Financial
Press Release
-
updated: Aug 1, 2018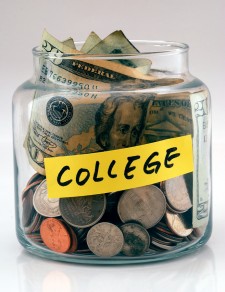 ROHNERT PARK, Calif., August 1, 2018 (Newswire.com) - Why are parents saving less money for their child's college education? And why are students on their way to college saving more? A recent study by Allianz shows that in preparation for college, prospective students had saved $7,801 in 2018, a 17 percent increase from 2017, while parents' savings had declined by 12 percent to $12,938. Though this proactivity by future students can be viewed as a positive step toward more responsible decisions by the next generation of college students, the cumulative effect of these two shifts, and others cited in the study, may be to increase the already-extreme financial and emotional toll of student loan debt on American borrowers. Ameritech Financial understands that current economic conditions make saving for the student or a parent extremely difficult and that financial gaps are often filled with student loans. For those who were not able to save enough and borrowed more than is manageable, the company can assist borrowers navigating what some see as the complex terrain of applying for federal programs, such as income-driven repayment plans (IDRs), possibly lowering payments and easing the financial burden of student loan debt.
"As college tuition rises and incomes continue to stagnate, it is no wonder that student loan debt continues to grow," said Tom Knickerbocker, executive vice president of Ameritech Financial. "If you are one of the millions of Americans struggling with student loan debt, we can help you apply for and maintain enrollment in IDRs."
Of course, the positive is that students are taking more responsibility for financial choices made in pursuit of higher education. However, the negative is that families continue to lose ground. While students saved an average of about $1,100 more, parents saved nearly $1,800 less. Since the cost of going to college continues to rise, the gap between savings and expenses is widening at an increasing rate. 
Savings rates were not the only divergent generational factors in the study. Students were prepared to save equally with their parents, estimating their shared responsibility at about 30 percent each, with the rest of college expenses paid by aid and loans. Parents, on the other hand, hoped to contribute about 40 percent and expected their child to come up with 23 percent, with the remainder paid by other sources.
Both generations seriously underestimated the cost of college, but students were more off the mark. Though the average cost of college is $20,770 per year at a public university, parents estimated it to be $15,733 while students thought it would be $15,200. If a student graduates in five years, which is the average, that is about a $25,000 to $27,500 gap that will, most likely, need to be filled with loans. As so many Americans know, student loan debt can be extremely challenging to keep up with, and thousands of individuals have saved millions of dollars in monthly payments through enrollment in federal income-driven repayment plans with the assistance of Ameritech Financial.
"It is great that students are feeling more responsible for their education, but it's discouraging that families continue to come up short when it comes to paying for college," said Knickerbocker. "For those who continue to face student loan debt challenges, we are here to help."
About Ameritech Financial
Ameritech Financial is a private company located in Rohnert Park, California. Ameritech Financial has already helped thousands of consumers with financial analysis and student loan document preparation to apply for federal student loan repayment programs offered through the Department of Education.
Each Ameritech Financial telephone representative has received the Certified Student Loan Professional certification through the International Association of Professional Debt Arbitrators (IAPDA).
Ameritech Financial prides itself on its exceptional customer service.
Contact
To learn more about Ameritech Financial, please contact:
Ameritech Financial
5789 State Farm Drive #265
Rohnert Park, CA 94928
1-800-792-8621
media@ameritechfinancial.com
Source: Ameritech Financial
---
Categories: Financing and Student Loans, Financial News
Tags: federal student loans, income-driven repayment, student loan debt
---