Student Loans Preventing Travel? Reduce Student Loans With an Alternative Repayment Plan, Advises Ameritech Financial
Press Release
•
updated: Sep 26, 2018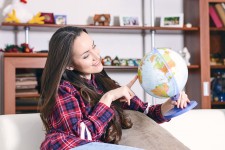 ROHNERT PARK, Calif., September 26, 2018 (Newswire.com) - Travel may feel like an impossible desire for anyone who is stuck paying student loans. Constant regular payments, especially student loans, can keep people stuck at home until their bills are paid. Luckily, federal student loans may not need to be such an issue for those who wish to travel. Some federal student loan repayment programs may be able to lower monthly loan repayments to an acceptable level for any budget. Ameritech Financial (Ameritech) is a document preparation company that helps clients understand and apply for federal student loan repayment plans that might help satiate a borrower's travel lust.
"The urge to travel and learn new things can be the cornerstone of a lifestyle, but student loan bills can keep borrowers stuck at home," said Tom Knickerbocker, executive vice president of Ameritech Financial. "Even if it feels impossible, student loan borrowers can usually afford to travel with the right financial plan."
The urge to travel and learn new things can be the cornerstone of a lifestyle, but student loan bills can keep borrowers stuck at home.

Tom Knickerbocker, Executive Vice President of Ameritech Financial
There are travel plans that make traveling possible on any budget. Many places still require a significant checking account in order to enter. It can be difficult to save that amount before traveling without a great salary and schedule.
Ameritech may be able to help borrowers find the right income-driven repayment program (IDR) to help pay for their student loans. Using an IDR, a borrower may be able to reduce their student loan payments to 10 to 15 percent of their monthly discretionary income and obtain federal loan forgiveness after 20 to 25 years of enrollment. Any reduction in payments may allow borrowers to better save money for a vacation or other financial goals.
If a federal student loan borrower wishes to spend more time traveling and less time worrying about student loans, then Ameritech can help to determine if they may qualify for an IDR and can assist in filling out the application and yearly recertification paperwork. If a client's life situation changes and they decide they want to change repayment plans, Ameritech can help them do so at any time.
"We want to show borrowers the plans that may be able to stop student loans from restricting their life," said Knickerbocker. "Ameritech Financial wants to help align borrowers with the right repayment plan to help them achieve the lifestyle they want without being inhibited by student loans."
About Ameritech Financial
Ameritech Financial is a private company located in Rohnert Park, California. Ameritech Financial has already helped thousands of consumers with financial analysis and student loan document preparation to apply for federal student loan repayment programs offered through the Department of Education.
Each Ameritech Financial telephone representative has received the Certified Student Loan Professional certification through the International Association of Professional Debt Arbitrators (IAPDA).
Ameritech Financial prides itself on its exceptional customer service.
Contact
To learn more about Ameritech Financial, please contact:
Ameritech Financial
5789 State Farm Drive #265
Rohnert Park, CA 94928
1-800-792-8621
media@ameritechfinancial.com
Source: Ameritech Financial
Related Media
Additional Links