Striven ERP Software Receives Unprecedented Acclaim With 17 Awards From Leading Software Review Sites
Press Release
•
Jul 20, 2023
Striven ERP Software Earns Industry-Wide Recognition, Earning 17 Awards from Respected Software Review Platforms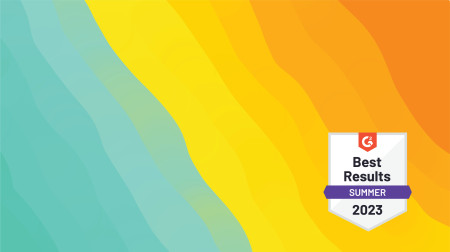 LUMBERTON, N.J., July 20, 2023 (Newswire.com) - Striven, a leading enterprise resource planning (ERP) software provider, is thrilled to announce its continuing success by being honored with 17 awards in "Best Of" ERP categories on four prestigious software review sites—G2, Software Advice, Capterra, and GetApp.
These accolades highlight Striven's excellence in empowering businesses by providing cutting-edge solutions to streamline business operations, enhance productivity, and drive business growth.
"We're incredibly honored to receive such overwhelming recognition for Striven," said Chris Miles, CEO of Miles IT, the company that develops Striven. "These awards are a reflection of the hard work and dedication of our entire team, who continually strive to provide businesses with an all-in-one ERP solution that exceeds expectations and empowers them to achieve unparalleled success in their respective industries."
The awards encompass a diverse range of categories, illustrating Striven's versatility and adaptability across various business sectors. Among the accolades received are "Best Results," "Best Usability," "Best Customer Support," and "Best Functionality and Features." These accolades reaffirm Striven's commitment to delivering a comprehensive ERP platform tailored to the unique needs of every business.
One of the key factors contributing to Striven's unprecedented success is its modular architecture, allowing businesses to scale and customize the software to their specific requirements. The platform's robust suite of features includes accounting, project management, supply chain optimization, real-time analytics and reporting, CRM, HR, inventory management, and more.
Users have lauded the software's ease of implementation, intuitive design, and seamless integration capabilities. Moreover, Striven's unwavering commitment to customer support has earned them praise for their responsive, knowledgeable, and friendly team, ensuring that every user always receives the assistance they need.
The insights gathered from these review platforms are derived directly from individuals using Striven:
"We use Striven extensively for client, staff and project tracking; we have found it to be a seamless solution. I especially like the ability to design surveys, assessments and reports on the fly for up-to-the-minute information." - Lil D., Customer Experience Director, CSST Software
"We use Striven for a range of different things every day in our shop. It's allowed us to centralize data that was previously poorly organized and cluttered. The support they offer is second to none!" - Jay F., Sales, The Stove Shop Fireplace Center
Striven remains committed to continuous improvement and technological innovation. The team is dedicated to expanding the platform's capabilities, staying at the forefront of emerging trends, fostering long-term partnerships, and helping businesses accomplish more.
To learn more about Striven and its award-winning capabilities, visit striven.com.
Striven is a leading provider of cloud ERP software designed to empower growing businesses with the tools they need to accomplish more.
Source: Striven