Strategic Legal Solutions Attains ISO/IEC 27001:2013 Certification
Global eDiscovery and managed review service provider has met the strict international standards for implementing security programs and managing information security risks effectively to protect customer data.
Press Release
-
updated: Apr 26, 2018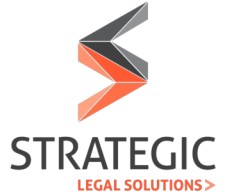 NEW YORK, April 26, 2018 (Newswire.com) - Strategic Legal Solutions, a leading provider of end-to-end eDiscovery and managed review services, announced today that its information security management system (ISMS) has been audited and found to conform to the requirements of ISO/IEC 27001:2013. By meeting the rigorous criteria established by the International Organization for Standardization ("ISO") and the International Electrotechnical Commission ("IEC"), Strategic affirmed its commitment to the security of its clients' sensitive data, as well as its ability to consistently deliver peak quality services. Attaining the ISO/IEC 27001:2013 certification is an added endorsement of the effectiveness of Strategic's ISMS and its ability to preserve the confidentiality, integrity and availability of information.
ISO/IEC 27001:2013 is an international standard that defines processes for establishing, implementing, maintaining and continually improving ISMS in an organization. It also defines security controls covering personnel, physical security, logical security, security systems and business continuity. Accredited auditors perform multiple assessments of the organization's ISMS to confirm compliance with the ISO/IEC 27001:2013 requirements before a certification can be issued.
"We are proud to report that we have received our ISO Certification for our eDiscovery and managed review services," shared CEO Jay Horowitz. "I believe this certification is integral to Strategic's efforts to ensure that we meet and exceed the cybersecurity and information governance needs of our clients.
"The security of our clients' confidential information throughout our eDiscovery and managed document review offerings has always been our focus. We have taken the additional steps to ensure not only confidentiality but also to preserve the integrity and availability of client data by consistently executing best practices." 
All Strategic Legal Solutions locations operate within its ISMS, which encompasses people, processes and IT systems by applying a risk management approach. It is designed to ensure a secure information processing environment for employees, clients, partners and stakeholders. The ISO/IEC 27001:2013 certification tests and confirms the strength and effectiveness of these measures and is the kind of trusted approval sought by companies, financial institutions and law firms that work with eDiscovery providers.
"Protecting data and systems that maintain data is something that Strategic has always considered to be paramount in servicing clients," said Roger Smith, CIO and managing director. "Receiving ISO certification serves as concrete proof to our existing and future clients that we are not only protecting their data but doing it well."
For those interested in learning more about the continued information and data security efforts being implemented, Strategic will be attending the following upcoming events:
To learn more about Strategic Legal Solutions, visit https://www.strategiclegal.com.
Source: Strategic Legal Solutions
---
Categories: Legal Services
Tags: data security, eDiscovery, Information security Management system, ISMS, legal servicees, Managed Review
---