Stouffer Legal Expands Presence in Maryland With New Office in Annapolis
Press Release
•
Feb 3, 2023
Stouffer Legal Brings Expert Estate Planning Services to Annapolis Community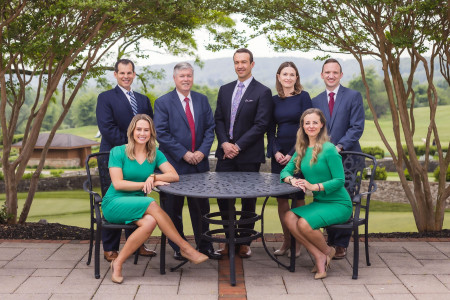 ANNAPOLIS, Md., February 3, 2023 (Newswire.com) - Stouffer Legal is proud to announce the opening of its new office in Annapolis, Maryland. With this expansion, the firm is eager to serve more of Maryland and extend its presence into the bay area. The new location is situated conveniently on Defense Highway right off Route 50.
Stouffer Legal was established in 2013 and is a premier estate planning law firm serving families in Maryland. With a focus on providing expert guidance and compassionate support, the firm assists families with the legal aspects of estate planning, probate, estate & trust administration, and Medicaid planning.
At Stouffer Legal, the team of experienced attorneys understands the importance of securing a family's future and is dedicated to helping clients navigate the complex world of estate planning. With a commitment to excellence and a deep understanding of the law, the firm provides personalized legal solutions tailored to meet each client's unique needs.
Many of Stouffer Legal's attorneys have roots in the Annapolis area, including Partner Alex Housley. Alex is a driven and affable attorney who practices exclusively in estate, trust, probate, and elder law in Maryland. With a Bachelor of Science degree in Criminology from Towson University and a Juris Doctorate from the University of Baltimore School of Law, Alex brings a wealth of knowledge and expertise to Stouffer Legal.
Prior to joining the firm, Alex worked at a firm handling civil litigation for real estate disputes and transactions, where he passionately advocated for and negotiated on behalf of clients in and out of the courtroom. With his knowledge and experience in real estate, Alex is a valuable asset to Stouffer Legal.
Alex is dedicated to helping families through the estate planning process, with a mission to ensure that clients and their families can learn from his experiences.
In his free time, Alex enjoys spending time with his wife and three kids and cheering on the Ravens and Orioles.
Stouffer Legal is excited to bring its high-quality legal services to the Annapolis area and looks forward to serving the community with the same level of expertise and commitment to clients that it is known for.
For more information on Stouffer Legal, please visit its website at www.stoufferlegal.com.
Source: Stouffer Legal