Stonerock Capital's Newest Acquisition Has Become a Tech-Med Hub, Generating Greater Synergy Between the Two Fields
Press Release
•
Jan 20, 2023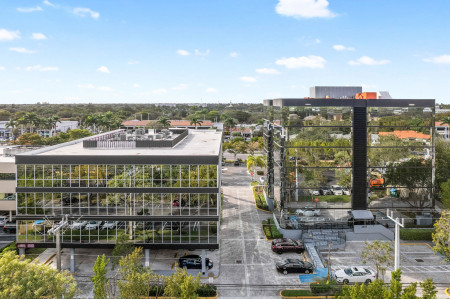 CORAL SPRINGS, Fla., January 20, 2023 (Newswire.com) - Technology and healthcare are increasingly converging, rapidly changing the future of health and wellness, and Innovation Park, Stonerock Capital's newest acquisition, is finding itself at the center of the trend.
While for many years technology and healthcare ran parallel, today some of the greatest minds in technology are applying their expertise to healthcare, enhancing accessibility and improving patient outcomes. At the same time, healthcare companies and doctor offices are increasingly open to technology and its potential to transform the delivery of their products and services. According to the HIMSS Future of Healthcare Report, 80% of healthcare providers plan to increase their investment in technology and digital solutions over the next five years.
At Innovation Park, these two industries come together in a tech-med hub, where medical offices, including Ideal Women's Health Care, and tech companies neighbor each other, along with prestigious financial firms such as Morgan Stanley.
Stonerock Capital, the company behind Innovation Park, is actively bringing the buildings to above-market standard so tenants can enjoy a highly modernized and amenitized space, new data/technology center, 24/7 controlled access, increased security, abundant parking, and hands-on, tenant-focused management.
In the words of Stonerock Capital Principal Jake Handelsman, "Our philosophy is that once you become our tenant, we want to free you to fully focus on your business in a modern, upgraded space that's perfect for your needs. To accomplish that, we offer a full suite of amenities, hands-on management, and an attractive TI package as well as a unique, full-service lease option, so your rent can remain a fixed, non-fluctuating expense."
The company retained Opus Cleaning Services, under the leadership of Mr. Aaron Kaplan, to maintain the building. Aside from regular cleaning, Opus has a daily porter at Innovation Park, maintaining the highest levels of cleanliness and service.
Stonerock Capital is also resealing the exterior, redoing the facade, and renovating all interior common areas.
"When designing the renovation for Innovation Park, we worked with the existing rounded walls to give a sense of security and calm and added lots of natural wood tones for warmth," says Yitzi Friedman, CEO of YF Designers, the company spearheading the interior redesign. "Rounded corners subconsciously relax us and put us in harmony with our surroundings, putting our minds at ease and energizing us for the tasks that lay ahead."
And harmony is exactly where the confluence of technology and medicine is headed in this modern, attractive, service-focused hub.
There are select units, including a penthouse suite for an anchor tenant, available. To allow for a smooth leasing journey, Stonerock is spearheading the leasing in-house. The Stonerock Leasing team has a deep understanding of both the building and the surrounding area, allowing for swift, accurate answers to any inquiries. You can contact Stonerock Leasing at leasing@stonerockcap.com or workatinnovationpark.com.
Source: Stonerock Capital
Related Media