Stone Rivers' New Book 'Suicide Killer: The Manager' Explores the High Scrutiny and Judgment Faced by Those in Law Enforcement While Trying to Protect and Serve
Press Release
•
Nov 30, 2022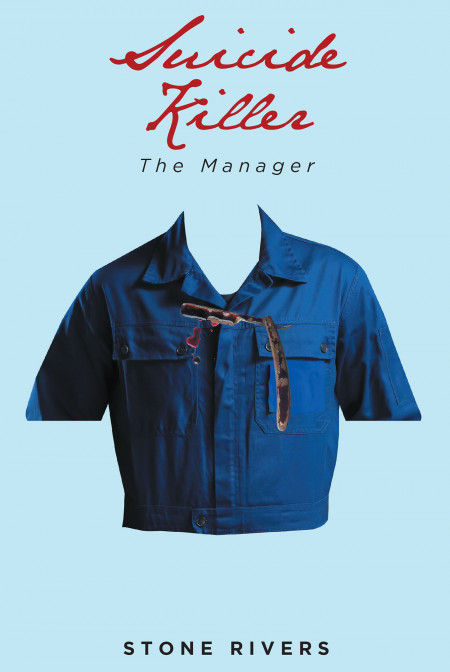 NEW YORK, November 30, 2022 (Newswire.com) - Fulton Books author Stone Rivers, who spent over 20 years in law enforcement, has completed his most recent book "Suicide Killer: The Manager": a gripping story of a sergeant who falls under extreme scrutiny while doing his job and a dangerous unknown killer on the loose.
"There are times in every person's life when a decision must be made," writes Rivers. "Take the punch from the 8th grade bully or fight him. Allow a kid to be bullied in high school, let a drunk girl be taken away by 'a friend' in college. All youngsters' decisions, but grow older, and things change. A lady in the office may be sexually harassed. A fellow you know, who is gay, might be set out among his peers. All this can or cannot be tolerated or addressed. That is entirely up to the individual. One can simply walk away and nobody would bat an eye or think twice.
"A cop, Agent, Trooper or deputy cannot just ignore things. At one time, every one of these people raised a hand and said 'I swear' so those folks cannot just walk away. They stand and deliver because it is right. Standalone sometimes and pay the price. Divorce, internal affairs, or death. That's the choices, but they manage to do the right thing every day. It is not just the job, but service to the community that drives most of these professionals. As hokey as it might sound to those who don't understand, they live by two words—protect and serve."
Published by Fulton Books, Stone Rivers' book is a thrilling tale full of suspense and shocking twists as Sergeant Alastor Simms does his best to protect civilians from a dangerous killer while facing backlash for performing his duty. Expertly paced and character-driven, Rivers weaves an intricate plot that explores how the police are viewed by the public and often mistreated for doing their jobs to the best of their abilities.
Readers who wish to experience this enthralling work can purchase "Suicide Killer: The Manager" at select bookstores or online at the Apple iTunes Store, Amazon, Google Play, or Barnes & Noble.
Please direct all media inquiries to Author Support via email at support@fultonbooks.com or via telephone at 877-210-0816.
Source: Fulton Books