Stevens Institute of Technology Awards Sean Hanlon Highest Honor for Professional Achievement and Service
Press Release
-
updated: Apr 10, 2018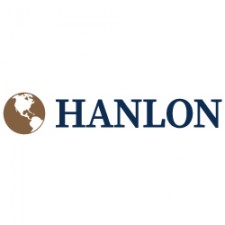 EGG HARBOR TOWNSHIP, N.J., April 10, 2018 (Newswire.com) - Sean Hanlon, Founder, CEO and Co-Chief Investment Officer of innovative asset management firm Hanlon Investment Management, and '80 alumnus of Stevens Institute of Technology, will be awarded Steven's Honor Award, recognizing notable achievement in the field of investment and wealth management, and financial technology (fintech), at the annual Stevens Awards Gala at The Plaza Hotel New York on April 14, 2018.
The gala brings together alumni, friends and guests to celebrate Hanlon's professional achievements and service to Stevens. At the historic Plaza Hotel, the Stevens community will gather in black tie to honor Hanlon and others.
"The 2018 Stevens Awards Gala recognizes ingenuity and innovation in our alumni, and I'm proud we're honoring Sean Hanlon this year," said Stevens President Nariman Farvardin. "As a loyal alumnus, dedicated trustee and generous donor, Sean has helped set the vision for Stevens' future and positively impacted our university, staff and students," Farvardin said.
Hanlon has led his company to be a leader in investment and wealth management, as well as fintech. At Stevens, he has served as a trustee since 2010, has been chair of the Investment Committee and currently chairs the Finance Committee. Through the Sean and Cathy Hanlon Foundation, he and his wife Cathy helped found and fund the Hanlon Financial Systems Center (HFSC), now an integral part of the Stevens Business School, which has two state-of-the-art finance and data labs.
"It's been my passion to support education at Stevens and empower students with the resources needed to thrive on Wall Street," said Hanlon. "My wife Cathy and I made gifts to build, and participated in the design of, the Hanlon Financial Systems Center and Laboratories. The center supports many aspects of Stevens' quantitative finance, financial engineering, big data, investment management and cyber-security curricula and research," Hanlon said.
The Center, led by Executive Director George Calhoun, Ph.D., a Stevens full-time faculty member, is a unique academic financial facility, integrating the latest hardware and software technologies, accessing real-time data, as well as historical time-series data, to support innovative research into the most common and urgent problems in contemporary finance. The labs emphasize data visualization technologies in finance and include trading desks that replicate real-world scenarios and inspire collaboration.
About Hanlon
Hanlon Investment Management (HIM), headquartered in Egg Harbor Township, New Jersey, provides a wealth/managed accounts platform for clients, registered investment advisors, family offices, brokers/dealers, banks and institutions. The platform offers access to TD Ameritrade, Pershing, Schwab, Fidelity, BlackRock, Morningstar and other leading financial firms to service clients and manage wealth. With a truly comprehensive technology platform, innovative asset management and the ability to process hundreds of unique types of client service transactions, the HIM platform and team help advisors deliver a holistic, complete investment and financial solution for their clients. For more information on HIM, please visit https://www.hanlon.com.
About Stevens Institute of Technology
Stevens Institute of Technology is a premier, private research university situated in Hoboken, New Jersey overlooking the Manhattan skyline. Since its founding in 1870, technological innovation has always been the hallmark and legacy of Stevens' education and research. Within the university's three schools and one college, 6,900 undergraduate and graduate students collaborate closely with faculty in an interdisciplinary, student-centric, entrepreneurial environment. A range of academic and research programming spanning business, computing, engineering, the arts and other fields actively advances the frontiers of science and leverages technology to confront our most pressing global challenges. The university is consistently ranked among the nation's elite for return on tuition investment, career services and the mid-career salaries of alumni. Stevens' alumni network, more than 40,000 strong, also continues to make national and global impact while contributing energy, ideas and support to the continued growth and momentum of the university.
About Hanlon Financial Systems Center
The Hanlon Financial Systems Center at Stevens Institute of Technology is the only facility of its kind in the United States, one that encourages the application of cutting-edge technologies in unique and creative ways to solve complex, systemic financial problems; uncover and exploit new opportunities through statistical analysis and modeling; challenge the conventions surrounding valuation and trading strategy; and manage the risks of interconnected, technology-centric markets, all geared towards seeking better outcomes for investors and society. The center is home to two state-of-the-art financial labs, each of which contains powerful hardware and leading-edge software that replicate the look and feel of the technologies in place at finance and investment companies. These labs challenge students to apply lessons in asset pricing, risk management, portfolio strategy, investment management, personal financial planning, and cybersecurity to real business problems. The Center supports many curriculums, two of which meet the educational requirements for the Chartered Financial Analyst (CFA) and Certified Financial Planner (CFP) certifications.
For more information on Hanlon Financial Systems Center, please visit https://www.stevens.edu/school-business/hanlon-financial-systems-center
Press Contact:
Dierdre Downham
Hanlon Investment Management
Egg Harbor Township, NJ
ddownham@hanlon.com / (609) 601-1200
Source: Hanlon Investment Management
---
Categories: Banking, Finance, Insurance, Colleges and Universities
Tags: Finance, Investment, Technology
---