Steven Jaffe, Former Partner at Well-Known Trial Firms, Joins Upchurch Watson White & Max
Mr. Jaffe to pursue passion for dispute resolution, leaving litigation, but not charitable giving, behind
Press Release
-
updated: Dec 1, 2017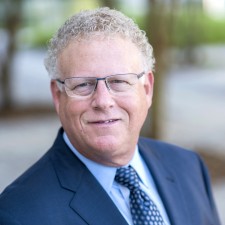 PLANTATION, Fla., December 1, 2017 (Newswire.com) - Steven Jaffe, known for his extensive litigation practice and charitable efforts, has joined Upchurch Watson White & Max as a mediator. 
He is making the transition to full-time neutral after serving as a partner at several well-known civil trial firms, most recently Fort Lauderdale-based Farmer, Jaffe, Weissing, Edwards, Fistos & Lehrman, PL. During his career as a litigator, Mr. Jaffe took part in more than 200 mediations and developed a true passion for the dispute resolution process. His practice areas include personal injury, class action, medical malpractice, breach of contract, consumer fraud, long-term care insurance and complex commercial cases.
Mr. Jaffe began his legal career with two years in the state attorney's office, where he tried more than 20 criminal cases to verdict. Then, as house counsel for Liberty Mutual Insurance Company, he made the switch to civil litigation, representing the interests of insurance companies. Afterward, he represented individual and corporate plaintiffs in numerous types of civil actions, and, for the past 17 years, he has handled class actions in various U.S. courts.
"Steve Jaffe brings a wealth of complex trial skills throughout Florida - and nationally - to the practice of mediation, generally, and UWWM, specifically," says Rodney A. Max, mediator and firm principal. He praised the breadth of Mr. Jaffe's practice in federal and state courts in class actions, catastrophic personal injury and wrongful death cases, as well as complicated commercial and consumer issues - experiences that let Mr. Jaffe better serve lawyers and their clients "on both sides of the aisle."
"Steve's high level of professional and ethical demeanor has brought him respect over his many years of litigation practice and bar association affiliations at all levels. Steve will add another 'jewel' to the quality mediation practice of our firm. We are extremely pleased to have him as a member of UWWM."
Outside the courtroom and mediation conference room, Mr. Jaffe is involved in more than a dozen professional, charitable and civic organizations, including Turkey Give Away Inc., a nonprofit organization that has provided turkeys and side dishes for Thanksgiving to more than 13,000 needy people since he founded it in 2010. The effort has grown to 675 turkeys and baskets of goodies annually, including this year. "I'm proud of that," he says.
The Farmer Jaffe firm was instrumental not only in the turkey giveaway but also in other charitable initiatives. "Our firm was in existence for eight years," Mr. Jaffe says, "but we directed over $350,000 to legal aid, the most ever from any Broward County firm."
He believes his efforts in the legal and philanthropic realms have given him the perspective needed to bring people and their interests together and make it possible to reach resolution. 
For more information or to schedule a mediation with Mr. Jaffe, please contact his case manager, Heather Lariscy, at hlariscy@uww-adr.com or (386) 253-1560.  
About Upchurch Watson White & Max
A nationally leading mediation specialty firm, Upchurch Watson White & Max is known for facilitating reasonable agreements to resolve complex issues. From eight offices in Florida and Alabama, Supreme Court-certified attorney mediators with wide-ranging specialties serve as court-appointed and privately employed mediators, arbitrators and third-party neutral case managers, implementing innovative methods of alternative dispute resolution across the country. On the Web: uww.adr.com.
Media Contact: 
Catherine Klasne
(386) 253-1560
cklasne@uww-adr.com     
Source: Upchurch Watson White & Max
Share:
---
Categories: Legal Services, Corporate Law, Law News, Local News, Commercial Law
Tags: attorneys, class action, Florida mediation, Florida mediator, lawyers, negotiation
---