Steve Melville Joins Magna5 as Senior Account Executive for New England Region
Press Release
-
updated: Dec 14, 2020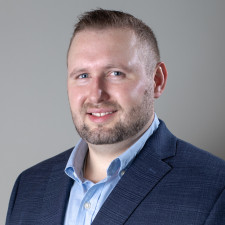 FRISCO, Texas, December 14, 2020 (Newswire.com) - Magna5, a national provider of managed IT, voice and connectivity services, is pleased to announce Steve Melville is joining our growing Managed Services sales team as senior account executive covering the New York and New England region.
In his new role, Melville will be responsible for driving net new business within the Managed Services division and playing a key role in building pipelines and expanding customer relationships.
Melville is a seasoned sales executive and account manager with more than a decade of experience building million-dollar new sales pipelines and overseeing all phases of prospecting, qualifying and management of new business development in multiple verticals.
Prior to joining Magna5, Melville served as account executive with NetBrain Technologies, where he uncovered 200 new net territories and generated $5.5M in an ongoing sales pipeline. Previously, he held progressive leadership roles as U.S. sales manager, senior account manager, SMB sales account manager and business development representative with Opsview, Inc. where he met or exceeded yearly sales quotas and developed cross-sell opportunities with clients. With a proven track record as a team leader, he also built and maintained a database of more than 150 clients at Oxford International while expanding business opportunities with new clients.
"Steve has always been a stellar performer transforming prospects into net new logo clients with upsell opportunities year after year while working with me in the past," said Jerry Masseur, Magna5 Vice President of Sales, Managed IT Services. "Steve will help build out our new logo strategy with processes and procedures that will drive new sales quickly and build a great base for future business. Steve brings the right consulting thought process and the ability to build lasting relationships quickly in this competitive environment."
ABOUT MAGNA5
Magna5, a NewSpring Holdings portfolio company, provides managed IT, voice and connectivity solutions to mid-market and enterprise customers nationwide, including leaders within the education, healthcare, government, financial services and other industry segments. Headquartered in Frisco, TX, Magna5 operates nationally and has office locations in Pittsburgh; San Antonio; Seattle; and Troy, NY. Magna5 is a platform company of NewSpring Holdings.
For more information, visit www.magna5global.com.
Source: Magna5
Share:
---
Categories: Information Technology
Tags: Magna5, Managed IT Services, Senior Account Executive, Steve Melville
---