Steve Barsony Joins Sandline Global as Vice President of Product
Press Release
•
Feb 14, 2023
Product development and e-discovery veteran joins Sandline Global to further address customers' needs.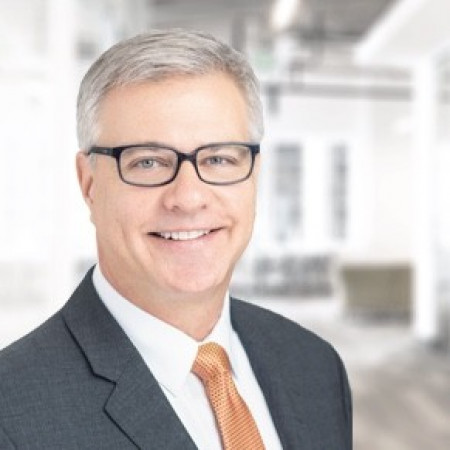 NEW YORK, February 14, 2023 (Newswire.com) - Sandline Global, a white-glove e-discovery and litigation support services provider, announced today the hiring of Steve Barsony as Vice President of Product. As VP of Product, Steve will further Sandline's mission of addressing customers' needs through the development of stellar products. Steve will oversee the strategy and execution of Sandline's product development efforts and will manage the product lifecycle from concept to launch.
Steve joins the leadership team as an industry veteran with a career spanning three decades, holding product management and client-service leadership roles at legal services and consulting companies. He is passionate about helping clients solve emerging challenges by designing and developing strategies and applications that blend human expertise with lean processes, efficient automation, and advanced technology.
"The addition of Steve to the Sandline team greatly enhances our ability to deliver on evolving client needs and to accelerate the delivery of more standard services through innovation and the development of new tools and processes," said Brandon Mack, Chief Operating Officer at Sandline.
"Sandline is a dynamic and growing company. I'm excited to be leading our product group. The amazing team at Sandline has a collaborative relationship with its customers and has developed a deep understanding of their needs and the pressures they face. Informed by that understanding, we seek to deliver a superior user experience by building products that fit those needs and exceed expectations. We're dedicated to simplifying the complexity of the ever-evolving data landscape our customers confront," said Steve Barsony, Vice President of Product at Sandline.
Prior to Sandline, Steve founded AFH Partners, which focused on advising law departments, law firms, solution providers, and application developers to establish operational program goals and business initiatives. He led the Innovation and Product Office for one of the world's largest technology-enabled legal services companies. Steve has been the product manager for two different pioneering workflow-enabled document management systems and has held client-service leadership roles at several litigation support companies. Earlier in his career, Steve was a Senior Manager with a Big Four professional services firm.
Steve is a Boston University graduate and is an inventor on several patents and applications for document classification with statistical validation.
About Sandline Global
Sandline Global is a premier e-discovery and legal technology services company. Founded by a former AM Law litigation support lead, Sandline specializes in supporting the unique needs of law firms and corporations. With Sandline's global network of offices and data centers in Washington D.C., New York City, Frankfurt, Taipei, Dubai and Karachi, the firm utilizes best-of-breed technology, custom workflows, and deep industry experience to support complex investigations and litigation matters. In addition to providing forensics, e-discovery and document review services, Sandline also designs and supports iManage deployments for law firms and legal departments. To learn more, visit www.sandlineglobal.com.
Source: Sandline Global