SteelFusion, BioLabs International, and SkyDX Team Up to Support New York Fashion Week
Press Release
•
updated: Feb 22, 2021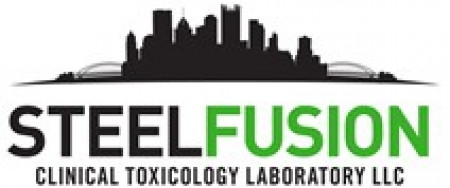 MONESSEN, Penn., February 22, 2021 (Newswire.com) - SteelFusion Clinical Toxicology Laboratory, LLC in Monessen, PA and Biolabs International are recognized as experts in clinical, forensic, and veterinary toxicology and now SARS-CoV-2 (COVID-19) product lines, collection, testing, and analysis. But who knew we were also in the fashion industry?
As printed in Vogue, "As New York remains partially locked-down in response to COVID-19, New York Fashion Week is forging ahead with an entirely digital fall 2021 lineup."
A main reason they can say this statement is based in part that SteelFusion has been called onto the "catwalk" to provide rapid antigen testing to everyone participating at the show. Not to mention we were called on Valentine's Day, opening day of the event.
Amy Reisinger, founder and CEO of SteelFusion Clinical Toxicology Laboratory, LLC said, "When Biolabs International contacted me last minute, I thought they were kidding. How could we pull this off in one day? But because of our reputation and expertise in the clinical field, I could not resist the challenge. So, working closely with our partners, including HLDR Group, we made it happen."
John Manzetti, SteelFusion Executive Chairman said "When Amy called me on Valentine's Day with this new opportunity, I was sure she had eaten too many sweets and was just kidding about pulling this off in one day. But I should not be surprised that she did it. I'm not surprised by anything she does."
Fashion Week New York 2021 was able to go on without a hitch because of a small woman-owned business in Monessen, PA. What are the odds? And what are the odds that SteelFusion is called on to make Fashion Week 2021 in Paris, London, Copenhagen, and Milan successful? Chances are pretty good we think…..
—————————————
About SteelFusion
SteelFusion Clinical Toxicology Laboratory, LLC is a woman-owned business based in Monessen, PA that offers rapid clinical, forensic, veterinary toxicology, and COVID-19 testing services. They specialize in oral fluid and urine for the detection and quantification of illicit and prescription drugs. www.steelfusionlabs.com
Contact:
John W. Manzetti
john@steelfusionlabs.com
Source: SteelFusion Clinical Toxicology Laboratory, LLC