SteelBridge Consulting Expands Services With New Offering
Press Release
•
Jul 20, 2023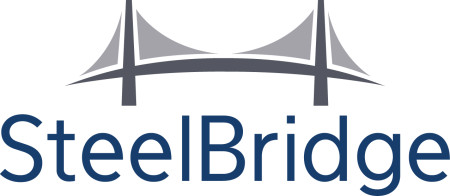 PITTSBURGH, July 20, 2023 (Newswire.com) - SteelBridge Consulting, a boutique consulting services firm providing expertise and solutions primarily to the Private Capital industry, is delighted to announce the launch of Human Capital Consulting Services to address client needs.
As organizations face an evolving business landscape and increasingly complex workforce challenges, SteelBridge recognizes the critical importance of human capital management. The new Human Capital Services offering aims to support businesses in optimizing their talent strategies, nurturing their workforce, and enhancing overall organizational performance.
With the launch of this service, SteelBridge will deliver solutions tailored to address the needs of our fund manager and institutional LP clients as well as extend our services to offer comprehensive HR solutions to the portfolio assets of our clients. These solutions will assist clients with HR Strategy and Design, HR Operating Model, and HR Technology.
"SteelBridge's expansion into Human Capital Services reflects our commitment to providing comprehensive solutions that empower organizations to unlock the full potential of their most valuable asset: their people. By offering specialized expertise in human capital management, we are equipped to support our clients in optimizing their talent strategies, foster a culture of engagement, and drive organizational excellence. This new offering solidifies our position as a trusted partner in helping businesses navigate the complex challenges of the modern workforce and achieve long-term success." - James Haluszczak, Founder and Managing Partner at SteelBridge
The firm has appointed Jason Cutshall as Principal and leader of this new venture, leveraging his extensive experience and expertise in the field. "I am honored and thrilled to lead SteelBridge Consulting's new Human Capital Consulting service offering. This is an exciting opportunity to leverage my experience and expertise in human capital management. I look forward to partnering with our clients, understanding their unique challenges, and delivering innovative solutions that maximize the potential of their human capital. Together, we will create lasting impact and unlock new possibilities for growth and excellence." - Jason Cutshall, Head of Human Capital Consulting at SteelBridge.
About SteelBridge
SteelBridge is a boutique services firm that provides expertise to the Private Capital industry. Our mission is to help our clients successfully execute their strategic, financial, and operational objectives to create more effective organizations. We service general partners, limited partners, third-party administrators, portfolio companies, and software vendors.
Source: SteelBridge Consulting