Steel Structures for Variant Industrial Sectors by Saba Steel Industrial Nigeria Ltd
Press Release
•
updated: Jun 21, 2019
Kassem Mohamad Ajami, Managing Director of Saba Steel Industrial Nigeria Ltd offers steel structures, from seamless pipes to rolled steel sheets and more, in customized shapes, sizes and dimensions.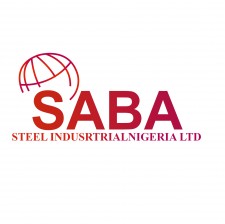 LAGOS, Nigeria, June 21, 2019 (Newswire.com) - ​Saba Steel Industrial Nigeria Ltd is a premier, customized steel-structure manufacturer mainly serving industrial settings like heavy industries, cement plants, storage depots and aluminum smelters. It had been delivering world-class quality products and services for more than 15 years, with a team of industry professionals under the guidance of Kassem Mohamad Ajami.
They steer with a mission statement to bring innovative, technology-aided and socially responsible outputs and experiences to their clientele. What makes them different is their way of infusing creativity and innovation in solving every problem statement and requirement in different industries.
Saba Steel Industrial Nigeria Ltd believes that the steel industry acts as a stimulus to industrial development and then national development. Steel is a major component that plays a crucial part in the growth of an economy and then the people living inside it.
The company believes in how important steel is for all and, thus, have this business concept to help clients and audiences with their requirements and to make sure human capital is developing well.
To make sure there is no deviation and lagging on the part of efficiency, the team delivers products and services, as per the contractual requirements, laws, regulations and standards of international third party inspection agencies.
The team sheerly abides by the clients or users' requirements to deliver customized and revenue-generating products/services, keeping a goal of satisfying and fulfilling the industry and company's steel structures or product requirements with efficacy, automation and advanced resources.
The clients, industries or companies who have utilized their service have conveyed that their operations are productivity-driven, quality-rich and are infused with a team of talented technicians craftspersons and engineers.
The team also adheres to the social responsibility phenomenon and is a part of several socially reforming entities like orphanages, welfare institutes, community centers and some nonprofit organizations to serve society.
About Saba Steel Industrial Nigeria Ltd.
Saba Steel Industrial Nigeria Ltd is a renowned structural steel manufacturing company serving the types of heavy, domestic and residential settings under Kassem Ajami, delivering a wide variety of products based on the industry and client's steel product requirements to help them foster their venture or process.
Source: Saba Steel Industrial Nigeria Ltd
Related Media
Additional Links