State Rep Margo Davidson Working to Improve Issue of Workplace Discrimination
Press Release
•
updated: May 2, 2019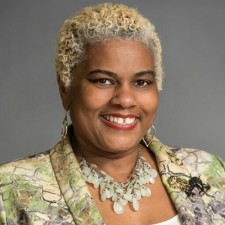 UPPER DARBY, Pa., May 2, 2019 (Newswire.com) - Margo Davidson, the representative for the 164th Legislative District in Pennsylvania since 2011, is hard at work at new initiatives that aim to foster a fair and supportive workplace environment for people of all genders, races, and backgrounds.
Margo Davidson, Upper Darby resident and the first female, first African American, and first Democrat elected to the 164th legislative district understands discrimination firsthand. It is her own unique experiences, along with the experiences of others in her district who she has had the privilege of speaking with, that have guided her legislative actions and her commitment to eliminating discrimination in the workplace for all who face it.
Margo Davidson, State Representative, has shown a dedication to support for those facing inequity on multiple fronts. Most recently, Davidson co-sponsored the Give Victims Time for Justice proposal with Rep. Mary Isaacson, which would provide victims with additional time to seek justice and damages beyond the current 180 day limit for filing a discrimination complaint.
Earlier this year, Davidson called for a Democratic Caucus Public Policy hearing to be held on "The Quest for a Non-Toxic Workplace: Stopping Discrimination and Sexual Misconduct." There, Davidson and several other state representatives heard expert testimony on the Pennsylvania Human Relations Act. The hearing focused on challenges in enforcing the act, as well as proposed solutions that could help mitigate human rights violations in the workplace.
"People deserve to work in a place free of harassment — either of themselves or of their co-workers — so they can feel safe and be fully productive," wrote Davidson following the hearing. "They deserve to have their performance judged on the quality of their work, not their gender, sexual orientation, ethnicity or age."
State Rep Margo Davidson also noted the need for more oversight and options for victim recourse when it comes to retaliation complaints made against victims of discrimination and harassment in the workplace. These complaints cause additional emotional distress for victims, Davidson said and may make individuals wary of filing their initial complaints.
Seventy-five percent of those who report harassment in the workplace face some form of professional retaliation, said Morgan Williams, assistant chief counsel for the Pennsylvania Human Relations Commission, who spoke at the hearing. And 27 percent of the complaints filed during the 2016-2017 fiscal year were retaliation complaints.
Contact the office of Margo L. Davidson for more information and to follow the progress on the push for workplace discrimination reforms.
Source: Margo Davidson
Related Media