Stanford Libraries Announces a New Division and Appoints Peter Leonard as Assistant University Librarian
Press Release
•
Jun 2, 2022
Research Data Services, a new division at Stanford Libraries, brings together service points across the library system to support the growing need for research data and digital scholarship support.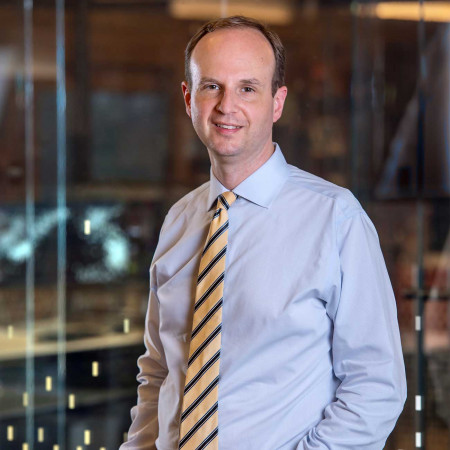 STANFORD, Calif., June 2, 2022 (Newswire.com) - Stanford Libraries has realigned four internal units to form Research Data Services, a new division dedicated to providing unified services supporting portions of the research data lifecycle and digital scholarship. Peter Leonard, currently the Director of the Digital Humanities Lab at Yale Library, will serve as the Assistant University Librarian for Research Data Services. Leonard, who was raised in the Bay Area, will assume the role in August.
"We are looking forward to having Peter's expertise guide the evolution and growth of this new division and its services in coordination with other campus support units," said Michael Keller, vice provost and the Ida Green University Librarian at Stanford. "This is an exciting time for the Libraries as we continue to develop in support of the current and emerging data needs at Stanford and beyond."
While at Yale, Leonard helped develop the Digital Humanities Lab (DHLab) after successfully being awarded a transformative grant to support Science, Technology, Engineering, Math, Arts, and Humanities (STEAM) projects. Prior to Yale, Leonard was responsible for humanities research computing at the University of Chicago and served as a postdoctoral researcher in text-mining at UCLA, supported by a Google Digital Humanities Research Award. Leonard also served as a Fulbright Scholar at Uppsala University in Sweden and has published several articles and chapters on literary diversity, equity and inclusion in northern Europe.
"Stanford Libraries has world-class specialists supporting key elements of the research data lifecycle, including planning, acquisition, analysis, and sharing," said Leonard. "I'm excited to work with this team and focus on how we can best meet the needs of researchers now and in the future."
Although the division Leonard has been appointed to oversee is new, Keller notes that the libraries at Stanford "have been supporting digital scholarship for more than a decade." Research Data Services (RDS) at Stanford brings together research support in digital humanities, geographic information system (GIS), computational social science and statistical support, and data management across all disciplines. RDS will work collaboratively across library staff and campus groups to coordinate the acquisition, licensing, description, curation, use, preservation and sharing of data sets. The division will also manage consultations and training sessions on data management and the incorporation of various digital tools and computational methods into scholarship.
"The reliance on research data at Stanford will only continue to grow, especially as scholarship in climate studies, environmental sciences and social justice takes shape," said Phillip Schreur, deputy university librarian at Stanford and interim director of RDS until Leonard joins. "The Libraries are part of a constellation of campus partners working to support the use of data in research and digital scholarship across the seven schools, and Peter's experience in growing teams and delivering high-quality research support services will be critical for RDS and Stanford writ large."
###
Source: Stanford Libraries