Stambaugh Ness Welcomes Jason Jaworski as Director of Project Management
Press Release
•
Mar 5, 2019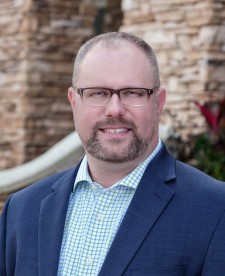 YORK, Pa., March 5, 2019 (Newswire.com) - Stambaugh Ness is pleased to announce that Jason Jaworski has joined the firm as Director of Project Management. Jason will champion Project Management best practices across the organization, working collaboratively with the firm's senior management team.
Stambaugh Ness President and Chief Executive Officer, Steven L. Hake states, "Jason's passion for helping firms reach their goals through strategic project management will have a powerful impact on SN as we continue to focus on being future-ready. This proactive step is indicative of our commitment to constantly evaluating and anticipating disruption in our industry and the need to stay ahead of those changes."
Bringing 20 years of experience delivering strategic business initiatives and processes, Jason is known for building strong, high performing teams that work toward meeting overall business objectives. Additionally, he has specific working knowledge of the AE industry including positions at a multi-discipline architectural and engineering firm, as well as a leading project-based technology company.
About Stambaugh Ness
Stambaugh Ness is a multi-discipline, professional services firm serving clients nationally with a strategic focus on the architecture and engineering, professional services, construction and real estate, manufacturing, not-for-profit, and governmental industries. Through the Stambaugh Ness family of companies, clients have access to a sophisticated menu of services including compliance, business advisory, technology, and workforce solutions.
The firm is an independent member of the BDO Alliance USA, a nationwide association of independently owned local and regional accounting, consulting and service firms with similar client service goals.
Source: Stambaugh Ness
Related Media