Stambaugh Ness Presents In-Depth Training on Government Contracting Best Practices
Press Release
•
Jul 18, 2023
Enhance Your Government Contracting Expertise in Madison, Atlanta, or Irvine!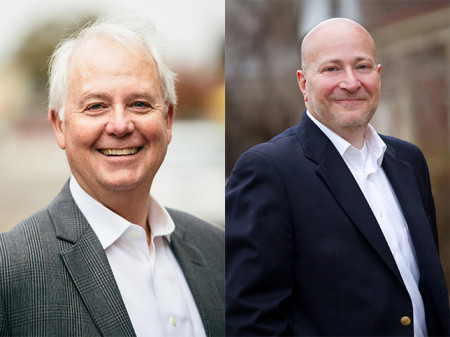 YORK, Pa., July 18, 2023 (Newswire.com) - Stambaugh Ness (SN), a leading provider of accounting and consulting services, is proud to announce an upcoming in-person training program titled "Government Contracting Under the FAR & AASHTO Guides: Everything You Need to Know, and Then Some!" This comprehensive 2-day educational event will take place in three different locations across the United States: Madison, WI, on Sept 27-28; Atlanta, GA, on Oct 11-12; and Irvine, CA, on Nov 14-15.
The training program is specifically designed for professionals in the architecture and engineering industry who are involved in government contracting. With the Federal Acquisition Regulation (FAR) overhead rates being notoriously complex and filled with nuances, it is crucial to have a clear understanding of the requirements to avoid costly errors. This year's sessions have been updated to include the latest court cases on timekeeping and mergers and acquisitions, as well as the 2023 Compensation Matrix and its impact on firm overhead.
Leading the training sessions will be government contracting experts: Wayne Owens, CPA, CGMA, CDA, and Tony Machi, CPA, MBA, CDA. Wayne Owens, with over 35 years of experience, is a respected thought leader in the architecture and engineering industry. Wayne has provided consulting, auditing, and financial management services to firms nationally, and frequently presents on industry topics such as AE auditing, financial management, FAR overhead rates, government contracting, and project accounting. Tony Machi, a Manager in SN's Government Contract Services practice area, brings a deep knowledge of AE and expertise in Federal Acquisition Regulation (FAR) strategy, compliance, and firm profitability. His contributions to the ACEC/AASHTO audit community have garnered him national recognition.
The training will cover a wide range of topics essential for government contracting success, including FAR theory and related rules, the significance of the AASHTO Guide for firms, navigating federal versus state requirements, accounting system requirements, timesheet importance, cost accounting standards, and more. Participants will gain insights into the future of technology use, field rate development, complying with FAR financial management system requirements, internal controls under FAR, allowable related party transactions, labor costing methods, compensation planning, executive compensation, and negotiating profitable government contracts.
Not only will attendees receive invaluable knowledge and insights from industry experts, but they will also earn 14 Continuing Professional Education (CPE) credits in Accounting (Governmental).
Stambaugh Ness' Government Contracting Services team is committed to helping architectural and engineering firms navigate the complexities of government contracts, enhance profitability, and maintain compliance. With their specialized knowledge and collaboration with national firms, state departments of transportation, and government agencies, SN's team is well-equipped to guide firms through the layers of red tape associated with government work.
To register for the "Government Contracting Under the FAR & AASHTO Guides" training program or to learn more, visit www.stambaughness.com/govcon-services.
Contact: Heather Zecher, Managing Director of Marketing
Phone: 717.757.6999 Email: hzecher@stambaughness.com
Source: Stambaugh Ness