Stairlifts Can Help Seniors Remain in Their Own Homes
Press Release
•
Jun 24, 2016
Physical ailments come with age, often making it difficult for elderlies to take the stairs. Installing a stair lift can solve the problem altogether.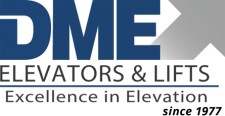 Illinois, June 24, 2016 (Newswire.com) - ​As you get older, certain physical challenges will probably present themselves. Stair climbing can become difficult, and you may start to think about moving into an assisted living community if you live in a home with multiple stories. This can often be avoided through the installation of a stair lift. If you have the appropriate stairlift installed into your home, you will be able to get up and down the stairs without any physical exertion. At the end of the day, you will have restored mobility, and you can continue to enjoy the comfortable, familiar feeling that your home provides for you.
Being uprooted from your home late in your life to move into an assisted living community can be emotionally disturbing, and a stair lift can help you avoid this fate. However, there is a financial component to this equation as well. Most people are going to qualify for Medicare coverage when they reach the age of 65. It would be logical to assume that Medicare would pay for a stay in an assisted living community, but in fact, this is not the case. These facilities are very expensive, and you can save a lot of money if you can remain in your home with the assistance of a stair lift.
Home Elevators and Wheelchair Lifts
This information is being provided by DME Elevators and Lifts. We are one of the leading installers of stair lifts in Illinois, Wisconsin, and Indiana. We have been doing what we do for nearly four decades, so we have the experience and expertise that it takes to effectively install a top-quality stair lift into your home if this is the solution that is right for you. At the same time, we also offer wheelchair lifts and home elevators. A home elevator can be useful for every member of the family, and an investment in a home elevator will increase the value of your property.
If you would like to discuss any of these home mobility solutions with us over the phone, you can call DME Elevators and Lifts right now at 800-876-0741. You can also feel free to send us a message through our contact page if you would like to communicate electronically.
About the Company: DME Elevators and Lifts is a home mobility company serving Illinois, Wisconsin, and Indiana.We offer top quality platform lifts, stair lifts, and home elevator solutions.
Source: DME Elevators and Lifts