Spring Planting Just Got Tougher for 2018
A Shortage of Topiaries, Tropicals, and Perennials Just Made Those Spring Planting Projects A Growing Nightmare.
Press Release
-
updated: Jan 19, 2018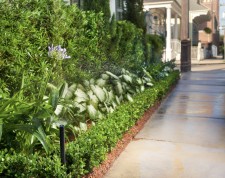 Metairie, LA, January 19, 2018 (Newswire.com) - Landscaping Companies across the country are getting prepared for a plant shortage for 2018. The wholesale Nursery Industry is expecting plants, trees, and shrubs to continue to be in short supply due to the 2008 - 2012 recession.
The Garden Gates Landscaping Company noticed the trend last season and has secured Topiaries, Tropicals, and Perennials for zone 9a and 9b that thrive in the Greater New Orleans area. " We noticed a trend with prices of plant material increasing as much as 50%", says Sara Draper, General Manager." We've seen this before and we immediately took action with securing plant material that does best in the New Orleans Area."
Considering how New Orleans Landscapes create beautiful lush gardens, the record-setting low temperatures are not helping gardens thrive. "Now that the winter has made its way into the deep south, we are seeing plant inventories change quickly at the wholesale nurseries in Southern Florida", says Jesse Edmondson, Landscape Architect. "The most recent Arctic Blast this week with record lows across the New Orleans area has stressed the tender ornamental and tropical plants. Finding replacements is going to be a challenge this year. It's not just a few plants, it's every plant we love in New Orleans."
The Garden Gates Landscaping Company has been providing landscaping services, irrigation systems, landscape lighting, and paver patios to area homes in Metairie and New Orleans for over 30 years. The Garden Gates landscaping Company is encouraging all its clients to start planning now for Spring due to the shortage of plant material.
For more information, please contact:
Chad Harris at (504) 833-6699 or charris@thegardengates.com
Source: The Garden Gates
Share:
---
Categories: Gardens and Landscape, Home Improvement and Renovations, Do-It-Yourself (DIY)
Tags: Landscaping, Metairie, New Orleans, Plant Shortage
---