Sports Info Solutions Announces New Website Launch and Rebrand
Press Release
•
Nov 16, 2021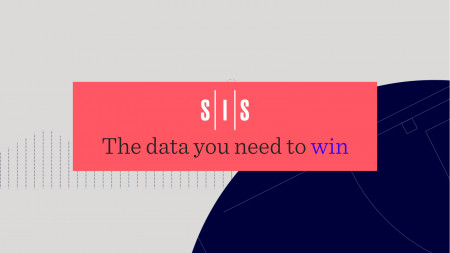 ALLENTOWN, Pa., November 16, 2021 (Newswire.com) - SIS, a leading sports data and analytics provider, has completed an extensive rebranding effort in response to continued growth and expansion into new data markets. The rebrand includes a new website, company logo, color palette, refreshed positioning, more informative product descriptions, and an exciting company video, which can be viewed on the SIS website homepage: www.sportsinfosolutions.com.
For the last 20 years, SIS has been a trusted provider of in-depth, rich sports data to major league teams, sports media, and fans. Powered by proprietary software and a team of analysts combing through game footage for the smallest details, SIS gives teams, sportsbooks, bettors, and fantasy players the edge they need.
Energized by the proliferation of sports data and analytics across pro sports and by continued expansion of sports betting through legislation and regulation in the U.S., SIS will take advantage of the tremendous market opportunity. Its reputation for fast, extremely reliable data is proven with its impressive and loyal customer base.
"This rebrand has been a long time in the making, and we're thrilled to introduce our new look to our clients and customers," said CEO Dan Hannigan-Daley. "SIS' updated logo and narrative better represents the quality of data, our people and our products. We're expanding into new markets with our deep data sets, including sports betting, and this rebrand positions us as reliable, innovative leaders in the industry."
SIS' updated look and use of unique, dynamic sports imagery is sure to provide an engaging experience for partners and sports fans alike. SIS partnered with Team, a Brooklyn-based strategic design studio, to creatively execute the update.
About SIS:
Our mission is to enrich and optimize the decision-making process for sports teams, sportsbooks, and sports fans. Learn more at www.sportsinfosolutions.com.
Source: Sports Info Solutions