Sphinx Medical Technologies Inc Launches the Android Version of 'Call My Doc'
Call My Doc™ is voted by Athena health as one of the top 3 apps that integrates with Athena health systems for 2017.
Press Release
-
updated: Jan 9, 2018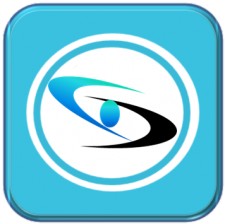 LOS ANGELES, January 9, 2018 (Newswire.com) - Sphinx Medical Technologies Inc. released today the latest version of its smartphone app "Call My Doc™ ". The smartphone app with its partnership with Athena health's 'More Disruption Please' Program is voted by Athena health as one of the top three apps that integrates with Athena health systems for 2017.
Sphinx Medical Technologies today also released the latest Android app version in addition to the existing iPhone app. Now "Call My Doc ™" is available in the Google Play Store.
Call My Doc ™ is the most reliable technology to replace traditional answering service.
Call My Doc ™ is a managed service with mobile apps that is able to integrate with all electronic medical records to replace telephone based answering services. Patient medications, allergies, labs and history, all will appear on doctor's exquisitely designed mobile phone app. Doctors will be able to respond through many modalities. They will be able through their phone to send electronic prescriptions and book patient appointments outside business hours. All the interactions leave an automated record in the patient chart and a billable ticket. Call My Doc ™ can be offered to all primary care physicians, hospitals, and specialists for more revenue, safety for patients, quality of health care & quality of physician's personal life."
App Features:
Doctors can respond live or by many other modalities, including texting a response, responding by templates, recording a response etc.
Answer the patient with any language
Send calls with the patient's chart to the doctor's iPhone.
Schedules patients by itself when they call in
Automatically performs important tasks by itself; send a refill or prescription in under 30 seconds
Schedule an appointment for the patient in under 10 seconds; talk to the patient through it with the doctor's orders
Does the paperwork by itself and puts it back on the patient's chart
Sphinx Medical Technologies will work to link Athena health's growing Network of more than 67,000 health care providers with the capabilities of Call My Doc ™ so they can help to more efficiently improving patients Satisfaction and simplifying communications between patients and doctors.
Carl Silva, CEO/COO of SPHINX MEDICAL TECHNOLOGIES, said: "This is the first time that anyone has combined both the functionality of an Integrated intelligent interactive voice response system, a smartphone app, and an EMR for replacing doctor's call centers. It's a first of its kind. From the feedback we are getting from the doctors using the system, they love it and are recommending it to all of their colleagues as the only way to go. We are happy to help our doctor base become more efficient and have a better quality of life."
Sphinx Medical Technologies has also released the latest version of their unique Patient Self-Scheduler "Schedule My Patient Pro" that integrates with Athena health systems and Call My Doc ™ App.
Schedule My Patient Pro is the one and only calendaring system which allows a patient to make their own appointments – and without the need for office staff assistance. This software program can help any health care provider have a more efficient practice by freeing up the front desk staff from the mundane tasks of time-consuming patient requests for appointments. It will improve the care of the patients by allowing the patient to schedule a first available time or future date, and significantly reduce telephone hold time in a busy practice. But, the best part of the Patient Self-Scheduler is simply that it will free your staff time and decrease your overhead expense by greatly reducing patient calls for appointments. The ease and simplicity with which patients can use the Self-Scheduler will increase both patient happiness and office profitability. The app can integrate with the phone system during or after business hours.
Contact: 
Carl Silva, CEO
Tel: 858-703-7309
Email: csilva@sphinxmedtech.com
www.callmydoc.com
www.schedulemypatient.com
www.iamyourpatient.com
www.sphinxmedtech.com
Source: Sphinx Medical Technologies Inc.
Share:
---
Categories: Business Technology, Healthcare, Healthcare Technology
Tags: Call Center replacement, Call My Doc, Doctors on-call App, iPhone android doctor's app, self-scheduler
---