SpendMend Receives Supplier Legacy Award From Premier Inc.
Press Release
•
Jun 21, 2022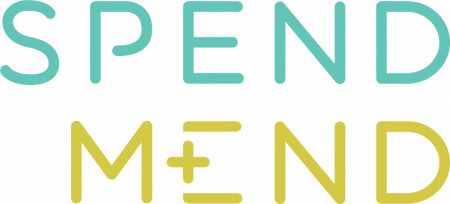 GRAND RAPIDS, Mich., June 21, 2022 (Newswire.com) - SpendMend, the leading provider of tech-enabled solutions to optimize the cost-cycle for the healthcare industry has received the 2022 Supplier Legacy Award from Premier Inc., a leading healthcare improvement and technology company that unites an alliance of more than 4,400 U.S. hospitals and health systems and approximately 225,000 other providers.
One of 12 suppliers to receive the award this year, SpendMend was recognized for its long-standing support of Premier members through exceptional customer service and engagement, value creation, and commitment to drive cost-savings across the healthcare system.
"SpendMend supports Premier members by offering valuable products and services that help to lower supply chain costs and improve operating efficiencies," said David A. Hargraves, Senior Vice President, Supply Chain, Premier. "We're honored to recognize them as a Legacy Award recipient."
Legacy Award winners must have a tenure of at least three years as a Premier Contracted Supplier; SpendMend has held the distinction for over 20 years. At present, Premier promotes a wide array of cost-savings opportunities from the SpendMend suite of solutions including Profit Recovery Services; Medical Device Warranty Audit & Tracking, 340B Compliance and Optimization; Pharmacy Spend Optimization; Vendor Management Services; and Sales & Use Tax Auditing.
"We are extremely proud to be a Premier Contracted Supplier and we're honored to receive a 2022 Supplier Legacy Award," states, Dan Geelhoed, CEO of SpendMend. "We look forward to many more years of working with Premier and serving their outstanding member population of hospitals and healthcare systems."
About SpendMend
SpendMend is the leading provider of tech-enabled, cost-savings solutions in the healthcare industry. Combining the use of data, proprietary technology, and rigorous analytics with its healthcare focus and expertise, SpendMend partners with healthcare networks to improve and optimize their costs in meaningful and collaborative ways. SpendMend's mission is to help its clients improve their patient care through innovative cost-savings solutions.
Source: SpendMend