SpendMend Pharmacy to Contribute New Curriculum to 340B Summer Coalition
Press Release
•
Jul 27, 2022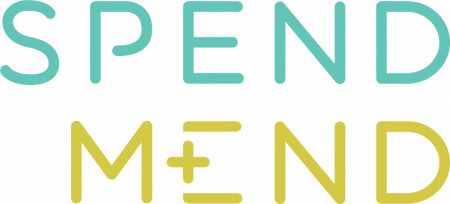 GRAND RAPIDS, Mich., July 27, 2022 (Newswire.com) - SpendMend, the leading provider of solutions to optimize the cost-cycle for the healthcare industry, today announced their involvement in this year's 340B Summer Coalition Conference sponsored by 340B Health.
340B Summer Coalition kicks off on Monday, August 1, at the Gaylord National Resort and Convention Center in National Harbor, MD. While on site at the conference, SpendMend Pharmacy is scheduled to present multiple educational sessions.
"The 340B Coalition Conferences are stenciled onto our calendars every year during our annual planning retreat," states Jennifer Hagen, PharmD, 340B ACE, Vice President Pharmacy Services, Compliance, and Client Solutions. "There is no better forum to share new ideas and solutions with the 340B community."
Hagen will be hosting two critical educational sessions while on site. On August 2 at 12:15 p.m., she will present alongside longtime client Roya Tran, PharmD, MS, 340B ACE the Assistant Director, 340B Programs of UNC Health at an inaugural Luncheon for Advanced Certificate Experts (ACEs) sponsored by Apexus. SpendMend is a two-time contributor to the Apexus Advanced 340B Operations Certificate Program update module.
Hagen will also present an installment of the highly requested "340B Lessons from the Field" series focused on critical considerations for changing an entity type. The educational workshop will take place on August 3 at 10:30 a.m. as one of the final sessions to close out the conference.
In addition to hosting the educational sessions, SpendMend Pharmacy is committing significant resources to the tradeshow floor (Booth #521) to answer questions and share information about their suite of 340B Program solutions which now includes SpendMend Trulla, a software tool to simplify pharmacy buying while helping buyers manage CSC's and associated 340B compliance.
FEATURED EVENT: Client Appreciation Event / Podcast Launch Party
While on site SpendMend Pharmacy will host a client appreciation event on the evening of Tuesday, August 2, from 8-10 p.m. at The Brass Tap in National Harbor. The event will also serve as a launch party for episode one of the 340B Unscripted Podcast.
About SpendMend
SpendMend is the leading provider of tech-enabled, cost-savings solutions in the healthcare industry. Combining the use of data, proprietary technology, and rigorous analytics with its healthcare focus and expertise, SpendMend partners with healthcare networks to expose the dark data to improve and optimize their costs in meaningful and collaborative ways. SpendMend's mission is to help its clients improve their patient care through innovative cost-savings solutions.
Source: SpendMend