SpendMend Expands Platform for Managing RNI, Working Capital, and More for U.S. Hospitals
Press Release
•
Oct 21, 2021
SpendMend releases updated platform to extend the value and reach of their Vendor Management Services solutions.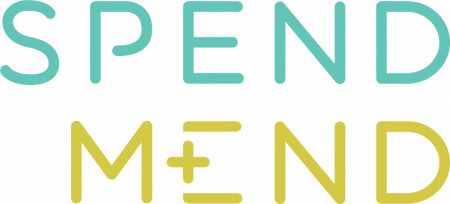 GRAND RAPIDS, Mich., October 21, 2021 (Newswire.com) - SpendMend, the leading provider of tech-enabled solutions to optimize the cost-cycle for the healthcare industry, announced today they have released a major platform upgrade for their Vendor Management Services (VMS) solutions. As part of the release, SpendMend has rolled out several key platform enhancements including:
Low-touch integration into multi-divisional client systems.
Automated multi-channel vendor communication and tracking.
Expansion of the proprietary SpendMend OCR engine.
A significantly advanced line-item workflow portal.
The expanded solution has taken on heightened importance throughout the global pandemic. Despite diligent controls and implementation of best practices, the procure-to-pay process at U.S. hospitals is currently experiencing blind spots like never before as well as communication challenges with vendors. A large and growing number of U.S. hospitals leverage the SpendMend VMS solution to resolve open items on their RNI reports, manage vendors, improve working capital, capture discounts, optimize payments, and more.
"The newly enhanced platform will enable U.S. hospitals and health systems to more than double the value of our Vendor Management Services solution," says Rob Heminger, President and COO of SpendMend. "Our clients are seeing a drastic reduction of their aged RNI balances, while advancing their working capital strategies, optimizing payment methods and improving account visibility."
Beyond the enhanced cashflow and working capital benefits, U.S. hospitals using the newly expanded SpendMend solution are enjoying increased insight into previously unrecorded liabilities. In addition to these financial benefits, the new platform release is helping clients to improve relationships with vendors while decreasing the overall risk of credit holds.
The newly expanded Vendor Management Service solution is currently in use at U.S. hospitals and generally available with no limitations or restrictions.
About SpendMend
SpendMend is the leading provider of tech-enabled cost-savings solutions in the healthcare industry. By combining the use of data, proprietary technology, and rigorous analytics with its healthcare focus and expertise, SpendMend partners with healthcare networks to improve and optimize their costs in meaningful and collaborative ways. SpendMend's mission is to help its customers improve their patient care through innovative cost-savings solutions.
Source: SpendMend