SpendMend Completes Acquisition of VIE Healthcare Consulting
Press Release
•
Aug 10, 2022
SpendMend acquires industry-leading provider for margin improvement and cost savings in healthcare.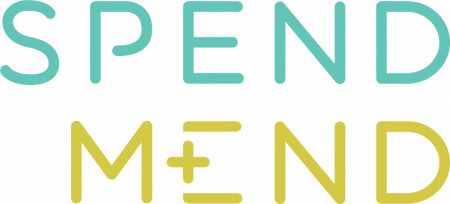 GRAND RAPIDS, Mich., August 10, 2022 (Newswire.com) - SpendMend, a leading provider of solutions to optimize the cost-cycle for the healthcare industry today announced the successful completion of its purchase of VIE Healthcare Consulting. The acquisition will help SpendMend to expand its set of solutions to help healthcare-industry clients reduce costs across purchased services agreements.
Founded in 1999, VIE Healthcare Consulting provides leading-edge financial and operational consulting for hospitals, healthcare institutions, and other providers of patient care. For over two decades, the company has been a recognized leader in healthcare costs, the hospital purchased services, healthcare benchmarking, supply chain management, and performance improvement.
VIE Healthcare Consulting has developed proprietary software and technology in the area of healthcare data optimization and intelligence that is designed to deliver financial improvement. Through the deployment of their software solutions and consulting services, the company has generated over $1Billion in non-labor cost savings and revenue improvements for their healthcare clients.
"For years, our primary mission has been to develop and facilitate strategies to help healthcare systems reduce costs, improve outcomes and increase operating margins," states VIE founder Lisa Miller. "Joining the SpendMend team helps us to deliver our solution on a much larger scale, with the potential to deliver an even bigger impact to the Healthcare market."
"Visibility within Purchase Services is a significant challenge for all hospitals and health systems," says Dan Geelhoed, founder, and CEO of SpendMend. "With VIE, we are now able to provide deeper visibility into the line-item detail which will help lead to material cost savings and stronger insight across many critical spend categories."
Steve Rodgers, managing director and head of healthcare at Morgan Stanley Capital Partners, which manages the investment funds that acquired a controlling interest in SpendMend, said: "The acquisition of VIE should enable SpendMend to significantly increase the impact of their cost-cycle management and compliance management services. The combination of VIE's cost analytics alongside the SpendMend solution suite will allow SpendMend to provide actionable insights and value for hospitals and healthcare systems."
Existing VIE clients will benefit from an expanded menu of services as a result of the acquisition. The newly acquired group will continue operations as usual; Miller will remain in place, leading the largely remote staff and working directly with clients out of her New Jersey-based offices.
About SpendMend
SpendMend is a leading provider of tech-enabled, cost-savings solutions in the healthcare industry. Combining the use of data, proprietary technology, and rigorous analytics with its healthcare focus and expertise, SpendMend partners with healthcare networks to expose the dark data to improve and optimize their costs in meaningful and collaborative ways. SpendMend's mission is to help its clients improve their patient care through innovative cost-savings solutions.
About VIE Healthcare Consulting
VIE Healthcare Consulting has been delivering real results to clients since 1999. Located in Wall Township, New Jersey, VIE Healthcare Consulting specializes in healthcare organization non-labor expense reduction and offers the industry's only Cost Savings Strategy that is a proven framework for mining every cost-saving opportunity. The company fields a team of cost savings experts, data scientists, technology specialists, healthcare business analysts, and healthcare executives.
Source: SpendMend