SpendMend Announces Upcoming Participation at Key Industry Trade Shows
Press Release
•
updated: Sep 3, 2019
SpendMend taking a major thought leadership position at six upcoming trade shows and events through September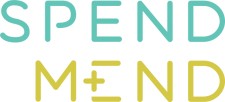 GRAND RAPIDS, Mich., September 3, 2019 (Newswire.com) - SpendMend, the leading provider of cost savings solutions in the healthcare industry, today announced their schedule today for thought leadership, sponsorship, and participation at six key industry trade shows and events in the month of September 2019.
SpendMend is partnering with key hospitals, analysts, and clients to curate a suite of educational content on topics ranging from the current status of the CMS program to recoup $1B from U.S. hospitals for infractions related to Medical Device Warranties - to a healthcare industry survey (and related white paper) on the best practices for supporting system-wide cost savings initiatives, just to name a few.
"As a former C-level executive and the head of O.R. at a top 10 hospital network, I relied heavily on healthcare events and trade shows to learn the latest industry trends. Now, at SpendMend" states Al Brander, Chief Sales Officer, "we view it as our obligation to partner with the industry's marquee associations and deliver meaningful educational content and thought leadership to our fellow members."
SpendMend will publish all new content throughout the upcoming month and make the material available at the following events:
IDN Summit and Reverse Expo, Sept. 9-11, Phoenix, AZ
Association of Healthcare Internal Auditors 38th Annual Conference, Sept. 15-18, Nashville, TN
Vizient Connections Education Summit, Sept. 16-19, Las Vegas, NV
Health Connect Partners Reverse Expo, Sept. 23-25 Kansas City, MO
TCT Cardiovascular, Sept. 24-28, San Francisco, CA
CIHQ Accreditation and Regulatory Summit Sept. 24-25, Allen, TX
SpendMend will leverage connections with industry experts and association members at the upcoming schedule of shows to develop the next wave of content for distribution in the early part of 2020.
About SpendMend
SpendMend is the leading provider of cost savings solutions in the healthcare industry. Our goal is to provide enhanced visibility into the procure-to-pay cycle while leveraging our in-depth industry expertise. SpendMend has gathered over twenty-five years of serving the industry to assist in to identifying the root-cause of financial leakage and provide actionable insights to help hospitals and health systems prevent profit loss.
Learn more about SpendMend: https://www.spendmend.com/
Media Contact: Amanda Geelhoed, ageelhoed@spendmend.com
SOURCE: SpendMend
Source: SpendMend
Additional Links