SpendMend Announces Summer 2020 Thought Leadership Series and Fall Virtual Trade Show Schedule
Press Release
•
updated: Jul 29, 2020
SpendMend partners with industry experts to reveal strategies for increasing cashflow and cost savings while generating key insights for optimization in the wake of COVID-19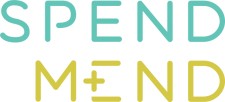 GRAND RAPIDS, Mich., July 29, 2020 (Newswire.com) - ​SpendMend, the leading provider of solutions to optimize the cost-cycle for the healthcare industry, announced today its plans to deliver a Summer 2020 Thought Leadership Series. SpendMend will be leveraging the insights of several industry experts to host a series of webinars, roundtable, and Focus Group events to help hospitals come together and share ideas relating to cashflow, cost savings and process improvement.
The Summer 2020 Thought Leadership series gets underway on August 11th with a live webinar entitled "Cashflow and Cost Savings Ideas for Hospitals." This initial presentation, hosted by Rob Heminger, President of SpendMend and Evan Katzman, Managing Director of Optisave, will explore key trends and statistics outlining the impact of COVID-19 on U.S. Hospitals in 2020 as well as what steps your hospital can take to help reverse the negative impacts.
SpendMend's goal throughout the series is to provide timely advice and actionable recommendations to hospitals for successfully navigating the financial challenges presented in today's healthcare environment.
Featured Summer 2020 Series Events
August 6 – SpendMend Article – "How an Internal Audit department can support a hospital's financial stability during the COVID-19 pandemic."
August 11, at 1 p.m. ET – SpendMend Webinar – "Cashflow and Cost Savings Ideas for Hospitals."
August 25, at 2 p.m. ET – SpendMend Webinar – "5 Critical Points your Hospital Needs to Know About Sales & Use Tax"
August 25 - 27, all day event – Virtual Tradeshow – IDN Summit and Reverse Expo
August 26, at 1 p.m. ET – IDN Virtual Summit LIVE Roundtable – "Key Trends and Observations in Healthcare Procure-to-Pay since the Pandemic Began."
September 8 – October 10 – Virtual Trade Show – HCP O.R. & Surgical Fall Virtual Conference
September 17, at 1 p.m. ET – SpendMend Webinar – "6 Months Later: A Closer Look at COVID-19's Hidden Impact on Healthcare P2P"
September 22- October 8 – Virtual Trade Show – AHRMM Conference+ - Earn a badge for your Gamification Leaderboard
September 28 – October 22 – Virtual Trade Show – HCP Supply Chain Virtual Conference
For more information about any of the events listed above please visit: https://www.spendmend.com/resources/events
About SpendMend
SpendMend delivers visibility, insights and optimization to the cost-cycle for over 250 hospitals and health systems. For 25 years our goal has been to uphold the highest ethical and moral standards, while helping hospitals improve patient care through our delivery of innovative cost-savings solutions, insightful transaction analysis, and improved visibility across business relationships.
Source: SpendMend
Additional Links