SpendMend Announces 2022 Spring and Summer Trade Show Schedule
Press Release
•
Apr 5, 2022
SpendMend shares upcoming participation and numbers of healthcare conferences in 2022.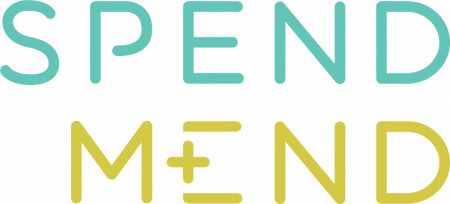 GRAND RAPIDS, Mich., April 5, 2022 (Newswire.com) - SpendMend, the leading provider of tech-enabled solutions to optimize the cost-cycle for the healthcare industry, today announced their upcoming participation and attendance at eight healthcare industry conferences throughout Spring and Summer of 2022.
SpendMend is working with industry associations, including Health Connect Partners (HCP), IDN Summits, OR Business Manager, HealthTrust, Captis, and 340B Coalition to deliver a series of educational sessions including:
"Why you can NOT delay a Profit Recover audit in 2022" | Various Shows
"The Costs of Non-Compliance and Dark Data" | HCP Supply Chain
2 Focus Groups based on current trends | IDN Summit
Hosting a night of Top Golf | HealthTrust University
"We are thrilled to get back on site and support these wonderful industry associations," says Amanda Geelhoed Papach, Marketing Director at SpendMend. "The upcoming schedule of shows and conferences promises a dynamic and in-depth curriculum of industry expertise and educational content. We are proud to contribute in a significant and meaningful way."
Visit SpendMend at these upcoming shows in 2022:
Captis Conference | May 2-3 | St. Paul, MN
OR Business Management Conference | May 16-18 | San Antonio
HCP Spring Hospital Pharmacy Conference | May 16-18 | New Orleans
HCP Supply Chain Spring Conference | May 18-20 | New Orleans
HCP OR Spring Conference | May 18-20 | New Orleans
HealthTrust University | July 25-27 | Nashville
340B Coalition Summer Conference | Aug 1-3 | Washington, DC
IDN Summit | Aug 29-31 | Phoenix
About SpendMend
SpendMend is the leading provider of tech-enabled, cost-savings solutions in the healthcare industry. Combining the use of data, proprietary technology, and rigorous analytics with its healthcare focus and expertise, SpendMend partners with healthcare networks to improve and optimize their costs in meaningful and collaborative ways. SpendMend's mission is to help its clients improve their patient care through innovative cost-savings solutions.
Source: SpendMend