SpendMend and Partners Cooperative Enter Into Partnership
Press Release
•
updated: Dec 7, 2020
Leading Recovery Audit provider partners with Southeastern U.S. Group Purchasing Organization to help regional hospitals drive more value to their bottom line.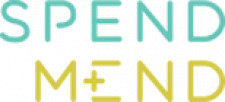 GRAND RAPIDS, Mich., December 7, 2020 (Newswire.com) - SpendMend, a leading provider of solutions to optimize the cost-cycle for the healthcare industry, today announced its partnership with Partners Cooperative, Inc., an Atlanta-based hospital shared services cooperative (not for profit) providing contracting and purchasing services to its members.
Effective Oct. 13, 2020, the agreement enables Partners Cooperative members, at their discretion, to utilize special pricing and terms pre-negotiated by Partners Cooperative for Profit Recovery Auditing services and for Medical Device Explant Warranty Audit and Tracking software and services.
Inclusion of the provider solutions into Partners suite of member services required an in-depth review and approval period. Objective criteria for selecting SpendMend included quality, technical excellence, price, delivery, adherence to schedules, service and maintenance, and adequate sources of supply.
"SpendMend has long been identified as the gold standard for recovery auditing in the healthcare industry," states Kerri Franklin, Senior Contract Analyst at Partners Cooperative, Inc. "We are thrilled to bring them into our family of vendor solutions."
"Partners Cooperative shares our vision for helping hospitals," offers David Hewitt, Regional Vice President of SpendMend. "Both of our organizations are chiefly concerned with driving value back to the hospitals so that they are better funded and more equipped to deliver exceptional patient care."
About Partners Cooperative
Partners Cooperative is an Atlanta, Georgia-based Group Purchasing Organization (GPO) boasting a membership population of over 130 hospitals, clinics, and other healthcare facilities – including some of the most highly regarded centers of medicine predominately in the Southeastern United Sates.
About SpendMend
SpendMend, is the leading provider of cost-savings solutions in the healthcare industry. Our goal is to provide enhanced visibility into the procure-to-pay cycle while leveraging our in-depth industry expertise, gathered over twenty-five years of serving the industry, to identify the root-cause of financial leakage and provides actionable insights to help hospitals and health systems prevent profit loss.
Learn more about SpendMend: https://www.spendmend.com
Media Contact: Amanda Geelhoed Papach, ageelhoed@spendmend.com
Source: SpendMend
Tags