SpendMend and Fort Hill Associates Announce Strategic Partnership
Press Release
•
updated: Aug 6, 2020
Healthcare industry leaders work together to help hospitals avoid unnecessary costs while reducing construction project delays and disruptions.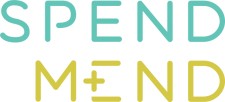 GRAND RAPIDS, Mich., August 6, 2020 (Newswire.com) - SpendMend, the leading provider of solutions to optimize the cost-cycle for the healthcare industry, along with Fort Hill Associates LLC, the leader in construction contract auditing, today announced a strategic partnership to help protect the interests of U.S. hospitals currently engaged or planning to engage with a construction contractor.
U.S. Hospitals routinely suffer construction contract financial leakage on even the most well-managed engagements. Due to new and unforeseen conditions created by the global COVID-19 pandemic, hospitals are reporting that the incidence of construction contract financial leakage is growing significantly - adding material cost increases while tacking on several months to the timeline.
The list of COVID-19 related contract changes and increases include:
New insurance provision costs
Project timeline extensions
Additional cleaning requirements
New labor costs inclusive of PPE
Supply chain disruptions
"Fort Hill's ability to quickly respond to construction contract changes brought about by COVID-19 helps us more completely fulfill our mission," states SpendMend CEO, Dan Geelhoed, "which is to help hospitals optimize their cost cycle so they can focus on, and better fund, patient care."
"We're excited to partner with SpendMend. They are the recognized leader in cost cycle improvement for hospitals," says Doug Plyler, Managing Director at Fort Hill. "We feel strongly that by combining efforts, we can significantly help hospitals avoid unnecessary costs while at the same time reduce their construction project delays and disruptions."
About SpendMend
SpendMend delivers visibility, insights and optimization to the cost-cycle for over 250 hospitals and health systems. For 25 years, our goal has been to uphold the highest ethical and moral standards while helping hospitals improve patient care through our delivery of innovative cost-savings solutions, insightful transaction analysis, and improved visibility across business relationships.
About Fort Hill Associates
Since 2006, Fort Hill Associates, a construction contract auditing firm, has specialized in auditing the billings of construction contracts against compensation terms to identify and recover contract leakage to help the bottom line for health systems across the country.
Source: SpendMend
Additional Links