SpendMend Acquires Pharmacy Procurement Software Pioneer, Trulla
Press Release
•
Aug 16, 2022
SpendMend completes acquisition of innovative pharmacy procurement software firm.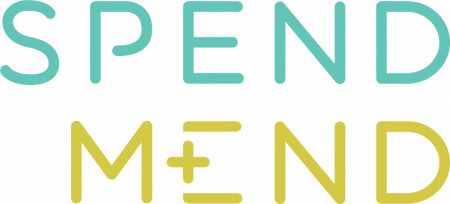 GRAND RAPIDS, Mich., August 16, 2022 (Newswire.com) - SpendMend, a leading provider of solutions to optimize the cost cycle for the healthcare industry, today announced the successful completion of its purchase of Trulla, one of the healthcare industry's leading providers of pharmacy procurement software.
Trulla was founded in 2018 by company CEO, Curtis McEntire, a former executive in pharmacy sourcing and supply chain at Intermountain Healthcare, one of the largest healthcare providers in the Intermountain West of the United States.
The acquisition of Trulla should enable SpendMend's pharmacy division to further expand its suite of solutions aimed at helping healthcare systems, hospitals, and clinics reduce annual pharmacy costs and better manage 340B program compliance and optimization. Concurrent to the acquisition, SpendMend is releasing SpendMend Trulla, an advanced Pharmacy Procurement Software application aimed at helping pharmacy buyers select the right NDCs and suppliers while navigating overly complex drug purchasing processes.
The current release of Trulla is designed to enable health systems to maximize pharmacy savings through superior pricing algorithms, product standardization, and supplier selection. In addition to the flagship procurement module, Trulla also offers an advanced pharmacy analytics module, as well as a host of pharmacy distribution center consulting services.
"I founded Trulla to help health systems capture previously unattainable cost savings," states, Curtis McEntire, "I could not be prouder of the solution we've created and its impact on reducing pharmacy costs and helping healthcare facilities to drive better patient care."
"We are thrilled to integrate Trulla software into the larger SpendMend suite of pharmacy solutions," states Rob Nahoopii, PharmD, MS, ACE, Sr. VP of Pharmacy Services at SpendMend. "In the last year, we've provided compliance and optimization services for over 300 pharmacies. We believe every one of those clients could benefit immediately by using the Trulla solution."
The acquisition of Trulla by SpendMend is made in partnership with Morgan Stanley Capital Partners (MSCP) as part of a strategic initiative to expand the value of the SpendMend Pharmacy division. Investment funds managed by MSCP invested in SpendMend in early 2022, recognizing the company as a leader in cost-cycle management and compliance management services to hospitals.
Existing Trulla clients will not experience any disruption to services as a result of the acquisition. The newly acquired group will continue operations as usual. Curtis McEntire will continue to manage division operations from his company headquarters in Draper, Utah.
About SpendMend
SpendMend is the leading provider of tech-enabled, cost-savings solutions in the healthcare industry. Combining the use of data, proprietary technology, and rigorous analytics with its healthcare focus and expertise, SpendMend partners with healthcare networks to expose the dark data to improve and optimize their costs in meaningful and collaborative ways. SpendMend's mission is to help its clients improve their patient care through innovative cost-savings solutions.
About Trulla
Trulla, the healthcare industry's leading provider of pharmacy procurement software, leverages a senior leadership team with over 100 years of combined pharmacy experience. The company delivers a set of solutions, including pharmacy procurement software, a pharmacy analytics reporting platform, and a host of pharmacy distribution center consulting services.
Source: SpendMend