Specialty and Emergency Veterinary Hospital to Open in Bend, Oregon
Locally owned hospital to provide advanced veterinary care to Central Oregon's rapidly growing community of animal lovers
Press Release
-
updated: May 2, 2018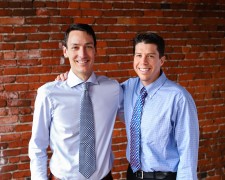 BEND, Ore., May 2, 2018 (Newswire.com) - The Veterinary Referral Center of Central Oregon (VRCCO) is in the final stages of completion and is set to open its doors May 14th of 2018. The locally owned veterinary specialty and emergency hospital is focused on bringing an advanced level of care to pets in Central Oregon. The center is located on the West side of Bend, Oregon at 1820 NW Monterey Pines Drive. The facility has been carefully designed and equipped to allow for highly advanced procedures in pets that are currently not readily available in Central Oregon. VRCCO will be providing specialty care in Surgery, Emergency, Internal Medicine, Oncology as well as Dermatology and Allergies.
The building, which was previously a pediatric dentistry facility, has been completely repurposed for specialty veterinary use. The lobby is immediately inviting and it's obvious the veterinarians behind this hospital put their minds together to make this a unique experience for pets and owners alike. "We understand owners and pets don't necessarily always want to see us, but we want owners and their pets to feel as comfortable as possible no matter what their circumstances are," says Dr. Dujowich. Their refreshing understanding and vision have led to an emphasis on improving the journey for both the owners and the patients while having the ability to provide the highest standard of personalized care.
The treatment area is intentionally designed to be efficient, clean, and ready for any pet emergency. The hospital is equipped with the first 16 slice computed tomography unit ("cat-scan") dedicated to pets in Central Oregon which will allow for rapid diagnoses and precise surgical planning. In the special procedures room, visitors will notice a biohazard hood for preparing chemotherapeutics so that pets can be safely treated with the best cancer-fighting medications available. An ultrasound machine allows for diagnoses of many ailments that would not be readily found on a physical examination or x-rays. A specialized laser is onsite for minimally invasive treatment of bladder stones (lithotripsy). The intensive care unit houses climate controlled cages as well as oxygen support for the care of respiratory emergencies. The surgical suite is built to the standards of human surgical facilities including a custom ventilation system with special redundancy designed to eliminate the presence of harmful pathogens that may otherwise compromise a surgical site.
The founding board-certified doctors of the Veterinary Referral Center of Central Oregon include Drs. Jennifer Bentley, Mauricio Dujowich, and Matt Vaughan. Board certification requires an additional four years of training after veterinary school followed by a certifying exam. Initially a chemist, Dr. Bentley went back to school and most recently completed one of the most rigorous dermatology residencies in the country. Dr. Bentley's expertise will be bringing much needed advanced skin and allergy therapies to the region including skin testing for allergens and video otoscopy for chronic ear disease. Dr. Dujowich is a board-certified veterinary surgeon with a diverse background in surgery, research, education, and private practice. He is trained in orthopedic, soft tissue, oncologic, and neurosurgery. Prior to settling in Bend, Oregon, Dr. Dujowich was a surgeon in San Diego, California and then a faculty member at the University of Florida. While at the university he focused his research on novel methods to prevent surgical site infections. Dr. Vaughan is board-certified in Internal Medicine, specializing in diagnosing and managing patients with complex medical conditions including gastrointestinal, kidney and liver disease, immune-mediated disease, infectious disease, endocrine disorders and cancer therapy. He is skilled at minimally invasive procedures including endoscopy, laparoscopy and laser treatment of urinary stones (lithotripsy).
The Veterinary Referral Center of Central Oregon will be having an "Open House" for the public on Saturday, May 12, 2018, from 1-3 p.m. Pets are welcome to join the tour and partake in some healthy dog snacks. Gift bags will be provided to the first 100 visitors.
For more information about this topic, please call Mauricio Dujowich at 541.210.9200, email at info@vrcvet.com, or visit www.vrcvet.com.
Source: Veterinary Referral Center of Central Oregon
Share:
---
Categories: Veterinary
Tags: Cats, Dogs, Emergency Veterinarian, Grand Opening, Health Care, Veterinarian, Veterinary Specialty Hospital
---