Specialized Career Opportunity in One of the Fastest Growing Bakery Business Segment.
Admissions start for 4th Batch of Post Graduate Diploma in Bakery Science & Technology (PGBST) at AIBTM, Greater Noida, NCR Delhi, India
Press Release
-
updated: Apr 11, 2017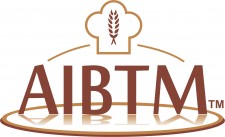 Greater Noida, NCR Delhi, April 11, 2017 (Newswire.com) - AIBTM Post Graduate Diploma in Bakery Science & Technology (PGBST) is designed for students who wish to make specialization in Bakery Science and Technology. This is only such comprehensive program for post graduate studies in Bakery Technology and Management available in India.  The PGBST covers all segments of bakery industry. It has following 6 extensive teaching modules
·       Bread Technology
·       Biscuit Technology
·       Cakes and Sweet Goods
·       Applied Bakery Science
·       Food Safety and Quality  Control
·       Internship
Students will learn the fundamentals of bakery science with emphasis on the functional chemistry of bakery ingredients. They will come to understand the bakery processes, products, trouble shooting, product quality, food safety and bakery management.  All modules emphasis on the bakery technology and research based projects with implementation of latest technologies related to bakery industry. This course is coupled with extensive hands-on-trainings, Industrial visits, workshops, seminars mentoring by industry professionals.  Students will have opportunity to work with other institutes, companies, research laboratories in collaboration with AIBTM.  Key examinations and viva will be evaluated by technical experts. In additions, students will be provided with ample opportunities to visits intentional institutions and industries in South Korea, Canada, Australia and USA.
From:
Raj Kapoor, Managing Director
Assocom Institute of Bakery Technology and Management (AIBTM) 
30/25, Knowledge Park 3, Greater Noida -201 306, NCR Delhi
Tell. 91-120-2428802 (Direct), +91-120-2428800
Email: rajkapoor@aibtm.in
Website:  www.aibtm.in  ​
Source: Assocom Institute of Bakery Technology & Management (AIBTM)
Share:
---
Categories: Career Planning, Educational News, Food and Beverage Manufacturing, Continuing Education, Business Process Management (BPM)
Tags: applied baker science, Bakery Dimploma, bakery science, biscuits, bread, cakes, cookies, India, post graduate diploma
---