Speakers Including the World's Top Fintech Influencers Announced at Third Middle East and Africa Fintech Forum in Bahrain
Press Release
•
updated: Jan 30, 2019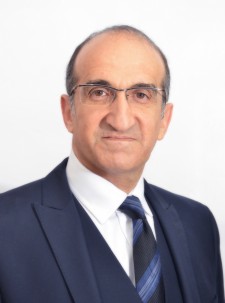 MANAMA, Bahrain, January 30, 2019 (Newswire.com) - Bank ABC announced that the Third Middle East and Africa Fintech Forum will feature some of the world's leading figures, academic thinkers and innovators in disruptive technology. The FinTech conference will be held in Bahrain on Feb. 20-21 under the patronage of the Central Bank of Bahrain and hosted by Bank ABC and Arab Financial Services (AFS).
The event will be opened by HE Rasheed Mohammed Al Maraj, Governor of the Central Bank of Bahrain, and will centre around issues such as financial inclusion across the Middle East and Africa, open banking, artificial intelligence, and the impact of the fast-developing technology on banking and societies.
Bank ABC Deputy Group CEO and AFS Chairman, Mr Sael Al Waary said, "We have a truly magnificent line up of great minds to give us a deep perspective into how accelerating technologies are transforming our world, from dramatic changes in the banking and financial sector in the way we conduct our global business, to the wider socio-economic impact on future generations."
Joining previously announced speakers Anthony Thompson (Founder of Atom Bank, Metro Bank and 86400) and Brett King (Founder of Moven, the mobile financial services provider) in addressing the 400-plus attendees from leading banks, businesses, financial institutions and governments across the region, are:
Henri Arslanian is the PwC FinTech & Crypto Leader for Asia, the Chairman of the FinTech Association of Hong Kong and an Adjunct Associate Professor at the University of Hong Kong, where he teaches the first FinTech university course in Asia. With over 500,000 LinkedIn followers, Henri has been recognized with many industry and academic awards, from being regularly named one of the Most Influential Individuals in FinTech in Asia to being awarded the Governor General of Canada Gold Medal for Academic Excellence.
At the FinTech Forum, he will talk about how cryptocurrencies, open banking and other forms of FinTech will be converging to revolutionize the financial sector over the next two years.
Dr. Ayesha Khanna, Co-Founder and CEO of ADDO AI, an AI advisory firm and incubator, and Pippa Malmgren, Co-founder of H-Robotics, manufacturer of modular, AI-led, commercial-use drones, will explore banking beyond disruption. They will discuss what the new evolution of AI means for society, how it will affect every part of the value chain and how the banking of the future will be invisible.
Dr Khanna was named one of South East Asia's ground-breaking female entrepreneurs by Forbes magazine in 2018 and Pippa Malmgren ranked in the Top 25 Most Influential Economists in the World and in the Top 5 Most Powerful Women in Finance in 2017.
David Smith, Chief Executive of Global Futures and Foresight, and Rohit Talwar, Chief Executive of Fast Future, will lead a debate on the impact of innovation on FinTech and whether disruption will lead to greater inclusion. Smith will discuss how banks can use innovation to renew and generate growth and Talwar will explore what AI really is and what the road to 'super intelligence' will look like. They will ask how banks will need to transform to embrace technology and what impact current and near future technologies will have on business, including chatbots, robo-advisers and smart tools for banking and microfinancing.
Leading business innovators Dan Cobley, Managing Partner of Fintech at Blenheim Chalcot, and Qamar Saleem, Global Lead for SME and Supply Chain Finance Practice at IFC (World Bank Group), will unravel the opportunities and challenges for micro-entrepreneurs in the new age of FinTech, including the impact on the unbanked and the underbanked.
Having served eight years as Google Managing Director for the UK and Ireland, Dan has become one of the UK's leading fintech innovators, establishing three of Britain's fastest growing fintech brands – ClearScore, SalaryFinance and BusinessFinanceCompared. Similarly, Qamar has played a key role in driving successful SME businesses in Latin America, the Middle East, North Africa, Eastern Europe, Africa and Asia.
Ends
NOTE TO EDITORS
Under the patronage of the Central Bank of Bahrain, and hosted by ABC Bank and AFS (Arab Financial Services), the Third Middle East and Africa FinTech Forum 2019 is an invitation-only event, exclusively for business leaders, FinTech experts, policymakers, regulators, representatives of the investor community and those in the Finance and Technology fields to discuss a wide range of issues related to the future of banking.
It will take place at the Ritz-Carlton Hotel, Manama, Bahrain on Feb. 20 – 21, 2019.
Limited media accreditation is still available. If you would like to attend, please email ds@kalimatdina.com
Source: Middle East & Africa FinTech Forum
Related Media
Related Files
Additional Links