South Carolina Primate Research Center Alpha Genesis Launches Immersion Program for Visiting Biotech Execs and Investors
Press Release
•
updated: Jan 26, 2018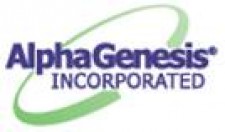 Yemassee, South Carolina, January 26, 2018 (Newswire.com) - Primate Research Center Alpha Genesis has launched a new In-Residence Immersion Program that offers biotech executives, venture capitalists, scientists and entrepreneurs visiting South Carolina a fully functional on-the-go workspace on its Yemassee campus.
The program is an innovative way executives can have a temporary home base steps away from the pioneering research happening in labs and clinics throughout the Alpha Genesis facility in the heart of the region's growing medical and biotech corridor.
"They are not just visiting. They have an opportunity to become immersed in the community," read a statement from Alpha Genesis Senior Management. "We can arrange for them to meet with our scientists, tour our labs and learn more about our world-class facility, extensive research portfolio and opportunities for collaboration."
Alpha Genesis has a breadth of research, innovations and facility strengths across all stages of the research continuum - basic, applied, and advanced. Research strengths include infectious disease, cardiovascular and related diseases, cancer, neuroscience, regenerative medicine, vaccine development, peptide chemistry and more. Alpha Genesis is also one of the region's only research campuses with ties to key medical schools, government facilities, and national primate research centers.
Alpha Genesis says the new program will give executives, investors and scientists from larger markets like Boston, San Francisco or Los Angeles an easy way to learn about the South Carolina research community and opportunities for partnerships. The program could be especially attractive for startups and entrepreneurs exploring alternative markets for conducting research or relocation.
To learn more about Alpha Genesis, visit www.alphagenesisinc.com
Source: Alpha Genesis
Additional Links