Source Intelligence Launches Accredited Online Learning Platform for Clients, Suppliers
Press Release
•
Mar 1, 2023
The Platform Offers Courses in Product Compliance, Responsible Sourcing, Parts Obsolescence and Sustainability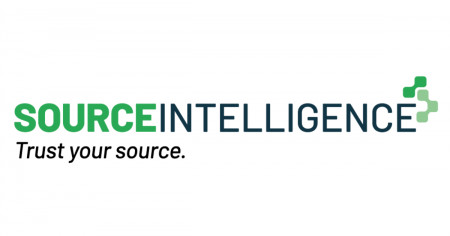 SAN DIEGO, March 1, 2023 (Newswire.com) - Source Intelligence, an industry-leading services and software provider of product compliance and ESG management solutions, announces the launch of its online learning platform, Source Academy.
Source Academy is a state-of-the-art supply chain compliance and transparency learning management system that offers next-level training, education and self-guided learning online. The platform is accredited by the International Association of Continuing Education and Training (IACET), meaning users who complete courses can earn credit toward continuing education units (CEUs) to maintain professional certifications and licensures.
As more companies continue to feel pressure from expanding regulations, compounded by the scarce availability of expertise required to ensure compliance, Source Academy is intended to bridge the gap by providing compliance teams with the necessary knowledge, training and support through a blend of regulatory expertise, tools and learning content.
"Source Academy courses and learning events are developed by Source Intelligence's supply chain compliance experts, who are pioneers and thought leaders in the industry," comments Jennifer Kraus, Chief Scientific Officer of Source Intelligence. "The courses are designed to reflect the real-world challenges and solutions that supply chain management professionals confront every day."
Once registered on the Source Academy website, users can enroll in unlimited courses in the areas of Product Compliance, Responsible Sourcing, Parts Obsolescence and Sustainability. Most courses are offered on demand for added flexibility.
"The courses meet clients where they are in terms of compliance maturity and expertise," explains Kraus. "Less experienced supply chain or sustainability users can achieve a base foundation of knowledge to help accelerate their current compliance strategy, while more advanced professionals can refine and advance their expertise to ensure they are managing the risks in front of them, as well as the ones around the corner."
Source Academy is free of charge to Source Intelligence clients and their suppliers, but the platform could be offered to a broader audience of supply chain compliance professionals in the future.
Glenn Trout, CEO of Source Intelligence, is pleased to provide Source Intelligence clients with the resources they have been waiting for.
"Our clients have been asking us for resources to train their employees and suppliers on our platform and help them keep up with the ever-changing regulatory landscape," says Trout. "Source Academy will serve as another tool in our clients' toolboxes to guide them throughout their compliance journey."
About Source Intelligence: Source Intelligence delivers services and Compliance Map-powered software that streamline the evolving complexities of product compliance and ESG management. The SaaS company provides fully scalable solutions for Product Compliance, Responsible Sourcing, Sustainability, and Parts Obsolescence that can be configured for the unique needs of every enterprise.
Source: Source Intelligence