SOLE Financial Partners With PayPro HCS to Provide Solution for Unbanked Employees
Press Release
-
updated: Aug 8, 2018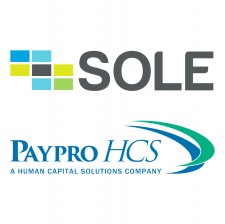 PORTLAND, Ore., August 7, 2018 (Newswire.com) - SOLE Financial is partnering with PayPro HCS to relieve the burden on workers without banks and their employers. More than a quarter of American workers are un- and underbanked according to the Federal Reserve, meaning they do not have a checking, savings or other bank account.
Through the partnership with SOLE Financial, PayPro HCS, which is a human capital management company headquartered in Kennesaw, Georgia, will be able to provide their clients with a paycard for those un- and underbanked employees. In return, SOLE Financial is planting 100 trees for every PayPro HCS client that achieves 100 percent direct deposit and eliminates unnecessary paper used for paychecks.
"Paycards are an important service for us to offer because employees are handicapped when they get a paper check. It's hard to convert it into money and there are so many fees associated with cashing checks. Many employees don't want a bank account and paycards allow them to receive direct deposit without one. It's a benefit to both employee and employer because paycards are more efficient and easier to manage than paper checks," said Mike Steele, PayPro HCS chief development officer and co-owner.
PayPro HCS is focused on hiring and retaining the best long-term talent in order to provide long-term, quality one-on-one account management to clients. Likewise, SOLE Financial is one of the only payroll card companies to employ an in-house call center in order to maintain highly trained in-house reps and provide the best service possible. PayPro HCS chose SOLE to encourage clients to implement direct deposit. 
"Providing a paycard product gives PayPro HCS clients a tool for retaining employees and maintaining a competitive suite of payroll options. When selecting a paycard partner, SOLE was a natural fit for PayPro HCS, given both companies' focus on providing excellent customer service," said Steele.
For every PayPro HCS client who achieves 100 percent direct deposit by eliminating paper payroll checks, SOLE will plant 100 trees in the company's name through the SOLE Paperless Trees Project. The company will also receive a limited edition SOLE water bottle and a paperless award on plantable seed paper to recognize their valuable contribution to the environment.
"PayPro HCS' move to adopt SOLE as its paycard partner represents a commitment to ensuring their clients have the best tools available for helping their employees," said Tom Secor, president of SOLE Financial. "Partnering with like-minded companies, led by those who care deeply about service, reminds us why we do what we do at SOLE, and we are thrilled that PayPro HCS will now be able to offer the gift of direct deposit to all of their clients' un- and underbanked employees."
For employees, the paycard fosters financial inclusion through instant access to their money on payday, use of a mobile app to track balances and purchases, the ability to buy things online, the highest-rated customer service in the paycard industry and no-cost point-of-sale transactions.
About SOLE Financial
SOLE® Financial advances financial inclusion by providing unbanked workers instant and affordable access to their hard-earned pay while helping companies go paperless. The SOLE Visa® Payroll Card eliminates the expensive and logistical burden of paper checks and bridges the gap for clients striving to reach 100 percent direct deposit participation. SOLE celebrates clients that achieve 100 percent paperless pay by planting a grove of trees in their name through its corporate social responsibility program — the SOLE Paperless Trees Project.
About PayPro HCS
PayPro HCS is a privately owned, service-driven company, which specializes in integrating core outsourced business functions, including payroll, time and attendance, human resource management and consulting, benefit administration, recruiting and hiring. We are committed to enhancing workforce management through the combination of the most advanced technology and highest-quality customer service at the best possible price — building true customer loyalty.
Media Contact: 
Taylor Ellsworth
Phone: 503.597.4800
Email: taylor@solepaycard.com
Source: SOLE Financial
Share:
---
Categories: Human Resources, Financial and Insurance Services
Tags: HCM, human resources, payroll card, payroll partnerships, PEO
---