Solanco School District's (PA) Utilization of Registration Gateway Saves Time and Prevents Errors During Enrollment
Registration Gateway helps further Solanco SD's district goals by allowing them to reallocate time and money to what matters most.
Press Release
-
Aug 23, 2016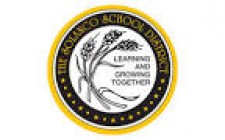 Center Valley, PA, August 23, 2016 (Newswire.com) - ​If there's somebody we can trust about the value of frugality, it's probably the guy on the one hundred dollar bill. The classic proverb "Time is Money" was written by Benjamin Franklin back in 1748. Since then, lots of time has passed and money has been spent figuring out how to turn this proverb into savings. Solanco School District is a fine example of Franklin's sentiment, as they've mastered the art of the budget, in part by taking advantage of technology to save time and other resources. As their website attests, "The Solanco School District has a well-earned reputation for fiscal responsibility and innovation, which is reflected in budgeting priorities." One of these such priorities is Registration Gateway by SRC Solutions, Inc., a digital enrollment process that has been awarded the title of District Administration Top 100 Products for the past two years based on its ability to save both time and money.  
Sandy Tucker, Assistant Business Manager for Solanco SD, had this to say on the matter: "Registration Gateway has saved time for our school district in a couple of different ways. Parents of our district's students have the option of enrolling online, which saves us time at the physical registration appointment, and also eliminates data entry for our registrars. Not having to decipher parents' handwriting and other improvements to data accuracy also expedite the registration process."  
Solanco School District educates around 3,800 students. Which means 3,800 different kinds of handwriting on enrollment forms used to be a daunting task for their registrars. Registration Gateway not only eliminates this struggle but Registration Gateway also makes integration to Solanco's student information system, PowerSchool, an automated procedure. Registrars can approve enrollment data submitted through Registration Gateway and have it flow directly to PowerSchool without redundantly dedicating another chunk of time to data entry.  
Innovative K-12 technology, such as Registration Gateway, is very important to Solanco SD. According to their Technology Department page: "the purpose of technology at Solanco SD is to provide … for rapid communication/collaboration, increase operational productivity, and to provide an infrastructure that will support current and future trends in K-12 education." Based on this tenet, it's easy to understand why they chose Registration Gateway instead of other digital solution providers. Registration Gateway seeks to accelerate the enrollment process and quickly and accurately provide reports that school districts find helpful for staffing and other preparations for the school year. School staff have a limited amount of time and a lot of responsibilities, so innovative districts like Solanco take advantage of technology they can trust to meticulously handle enrollment while they focus on larger matters at hand. 
"More often than not, people think the more time you spend on a certain task, the better the outcome," says Patrick Maher, CEO of SRC Solutions, Inc. "School enrollment can seem that way, because it is paradoxically incredibly complicated and extraordinarily simple. What our company has figured out, and what Solanco has taken advantage of, is that this process, like most all student data processes, can be kept very simple using technology that demands the proper amount of human attention. In the end, that amount of time and energy is very small, but all those little details that make it seem complicated are still taken care of." 
A lot has changed since Franklin's days in the 18th century, but the time of a school districts' registrars and technology department is still, certainly, money. To learn more about SRC Solutions, Inc., Registration Gateway, and other solutions available from them, visit the website by clicking here. 
To hear what other customers like Solanco School District have to say about using Registration Gateway, click here. 
About SRC Solutions, Inc. 
SRC Solutions' flagship product Registration Gateway has had a long and successful partnership with K12 school districts. Being a technology leader is nothing new to SRC Solutions. Going all the way back to 2008, Registration Gateway was one of the first Online Enrollment solutions to offer real-time data integration to Student Information Systems. 
Source: Solanco School District
---
Categories: Educational News, Educational Technology, K through 12, School Funding
Tags: communication, efficiency, innovation, online registration, online student enrollment, saving time, school technology, Solanco
---