Softonic Appoints Mike Weller as Chief Operating Officer
Press Release
•
updated: May 23, 2017
Tech industry veteran joins leadership team to help grow the business of one of the world's most visited websites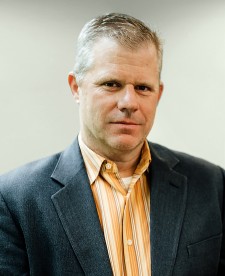 BARCELONA, Spain, May 23, 2017 (Newswire.com) - Softonic, the world's largest software and app discovery destination, today announced that Mike Weller has been named Chief Operating Officer. Mr. Weller joins the leadership team led by Scott Arpajian, Chief Executive Officer.
As COO of Softonic, Mr. Weller will assume responsibility for directing the organization's growth while ensuring profitable operations and maintaining Softonic's spirit of innovation and commitment to its users.
Mr. Weller remarked, "I am honored and excited to join the Softonic team. The commitment of everyone on the team to constant improvement and innovation is what makes our company special. I look forward to working with Scott, the Board and the team to achieve future goals and write the next chapter of our 20-year history."
"Mike truly understands our business and is a perfect fit for leading initiatives that are key to Softonic's future," said Mr. Arpajian. "I am excited about the possibilities that lie ahead and look forward to working with Mike to grow the business."
A veteran of Silicon Valley, Mr. Weller has been both an executive and an entrepreneur, founding online loyalty program company Incentive Networks and later serving as Head of Business Development for social marketplace company Luvocracy, which was later sold to Walmart. Most recently, he served as Vice President, Client Success and Business Development for AgilOne, a cloud-based predictive intelligence platform for marketers, responsible for global client success and business development efforts. Mr. Weller holds a BA in Organizational Communications from the University of California at Santa Barbara.
About Softonic
Softonic publishes Softonic.com, the leading global software and app discovery destination, offering the most-complete selection of software and apps across hundreds of categories.
Softonic is the European company with one of the largest online audiences, and currently holds 40th position worldwide with more than 100 million unique monthly users who generate more than 4 million daily downloads on Softonic.com.
Contact
Jennifer Woodard, Director of Global Communications
jennifer.woodard@softonic.com
+34 936 012 700

###
Source: Softonic