Snap! Mobile Inc. Announces $13,500 Back to School Promotion
Press Release
•
Aug 28, 2023
Winners Will Receive Critical Funds to Support Youth Teams and Programs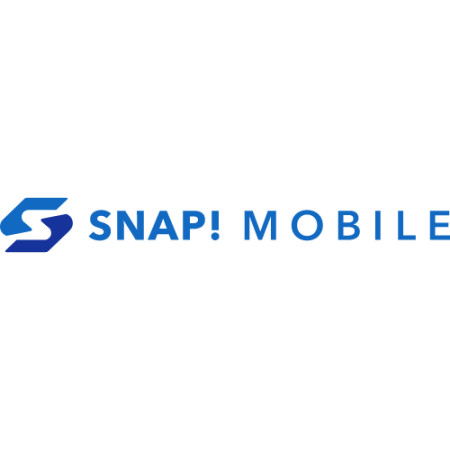 SEATTLE, August 28, 2023 (Newswire.com) - Snap! Mobile, the nation's largest online fundraising and program management platform for high school teams, clubs, and activity groups, has announced a special "Back to School" promotion ahead of the 2023/2024 school year. The promotion, already underway for the month of August, continues through September and October.
Any group leader starting a Snap! Raise fundraiser between August 1, 2023, and October 31, 2023, is eligible for a chance to win $1,500 for their program. There will be nine lucky winners total who will receive $1,500 each. At the conclusion of each month, three winners will be chosen. Winners will be contacted via email and each winner will receive a $1,500 check delivered within 30 days. To qualify, entrants must be 18 years of age or older and be a Group Leader of a school or club program. Only one entry is permitted per fundraiser.
"Everything we do is driven by our goal to make an impact on kids' lives. These promotions are our opportunity to give back to our school programs and provide an incentive to try Snap! Raise for fundraising - because we know it works. We not only save athletic and activity leaders time so they can focus on what matters but help them raise more money than they ever have before, so they have strong and thriving programs," said Snap! Mobile, Inc. CEO, Founder and Chairman, Cole Morgan. "We're incredibly proud to have launched so many successful campaigns, with so many more to come."
Snap! Mobile continues to tackle school funding challenges with their new Early Access program. Group Leaders who intend to run a Snap! Raise campaign can now access a portion of their future funds raised in advance of their season. This program is designed to help leaders get immediate access to money they might need now for uniforms, equipment, software tools, and travel funds. Snap! Mobile is the only solution provider in the industry that is offering funds in advance of a fundraiser. "Early Access is a game-changer for school programs," said Snap! Mobile Inc. President Trevor Downs. "We are thrilled to support leaders this way and further our mission of helping as many kids as possible."
So far, Snap! Raise has helped raise over $700M, for more than 100,000 groups and teams, reaching over 12.5M participants and donors. The umbrella company, Snap! Mobile, Inc. has expanded beyond fundraising to deliver the essential technology platform for athletic and activity leaders. With a suite of solutions that saves countless hours, these administrators and leaders can now focus on running successful programs and leaving lasting legacies.
About Snap! Mobile, Inc.
Snap! Mobile is the essential technology platform for school athletics and activities. To date, Snap! Raise, our industry-leading fundraising solution, has raised more than $700 million dollars for over 100,000 groups and teams through over 12.5 million participants and donors. In addition to the Snap! Raise fundraising platform, Snap! Mobile further supports schools, groups, and teams with its other solutions: FanX (student, parent, and fan engagement app) Snap! Spend (transparent money management solution), Snap! Store (spirit wear), Snap! Connect (secure multilingual communication), and Snap! Manage (integrated scheduling, communication, and registration platform).
Source: Snap! Mobile