Smart Solutions for Technological Product Distribution Came From Imex Holding
Press Release
•
Jan 16, 2023
Game-Changer Imex Holding is Ready for the World Market with Its Smart Algorithm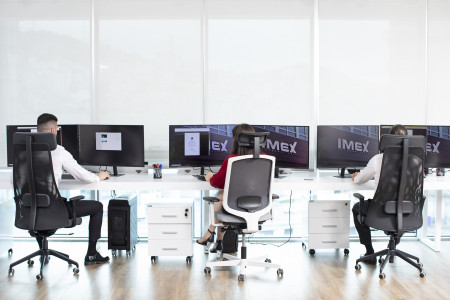 KELOWNA, British Columbia, January 16, 2023 (Newswire.com) - The retail industry has taken heavy damage after the pandemic and product trade has witnessed simultaneous decreases globally. Therefore, companies had to produce innovative solutions to gain growth in the long-term. Imex Holding, as Europe's leading distributor, started to direct the retail sector with its smart system and proved that the global crisis could be navigated through with high turnover increase.
Company CEO Martin William Edelberg Sorensen answered the questions about this new working system by saying: "Covid-19 outbreak offered a chance for companies aiming for growth. Dynamic teams and companies intertwined with technology had the advantage to reset, while companies depending on traditional tools failed in crisis management. The outbreak caused daily habits to change rapidly and offered a priceless opportunity for companies like Imex Holding, which focused on distributing consumer electronics and IT hardware in particular.
The Importance of Following Customer Behaviors and Market Needs
There have been major changes in the trade sector triggered by the pandemic. Consumer habits tracker study conducted by Deloitte showed that peeking e-shopping habits during the pandemic was still at a high rate and the primary concern in the online channels was safety. Following these developments closely, Sorensen stated that despite being a new company established in 2017, Imex Holding survived this period by analyzing market requirements.
"In the past few years, there have been challenges such as the recession and crisis, and the retail sector got its share of it. Despite the increasing prices, consumers kept buying electronic products; as a result, factors like brand credibility and price rate became effective in the final decision. At this point, Imex Holding stepped in as a global distributor to closely follow popular trends by configuring old systems into a new business model, while other outmoded companies sold at a loss."
How Effective is the ImexWorx Price Intelligence System on Steady and Profitable Growth?
Emphasizing that Imex Holding examines sectoral analyzes with its well-equipped team, CEO Sorensen said regular growth could only be achieved by having updated business models as follows: "Keeping up with the rapid technological changes makes giant companies, especially the ones focusing on trading technologic products like Imex Holding, develop smart solutions. ImexWorx is a smart system that can integrate into new updates and helps the company to embrace popular trends in time. In this way, it enables Imex Holding to detect the right products and offer the best prices, which proves again that Imex Holding will grow rapidly with its future-oriented business model."
Source: IMEX Holding
Tags