Small Business Owners Seek Relief Amid Rising Inventory Costs
Press Release
•
Aug 9, 2022
As inflation and supply chain issues drive prices up, Main Street explores unconventional inventory funding solutions.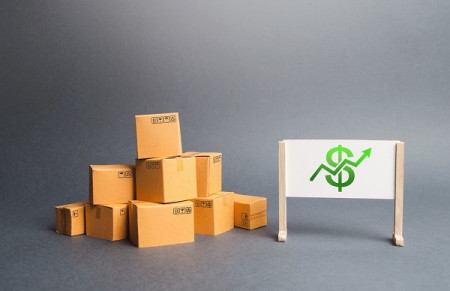 HOUSTON, August 9, 2022 (Newswire.com) - Leading invoice funding company Charter Capital says small businesses are exploring novel ways to fund their inventory purchases as record-breaking inflation rates and supply chain issues continue to drive costs up. The company examines the scope of the problem and potential solutions in "Top 4 Types of Inventory Financing for Small Businesses," which is now live on charcap.com.
With business logistics costs rising 22 percent in 2021 per The Wall Street Journal, and continued strain in the first half of 2022, small businesses have been hit especially hard. Applications for funding to help meet operating expenses, a bracket that includes inventory and payroll, dominated in the latest reporting period per the Small Business Credit Survey. The report further notes that half of all businesses with a funding shortfall don't apply. Weak business financials and overly strict lender requirements are the most-cited reasons for failure to apply despite need.
"It's a difficult situation," explains Joel Rosenthal, Co-founder and Executive Manager at Charter Capital. "Small businesses, which are typically most vulnerable to inflation and supply chain disruptions, have been weathering the situation for so long that they're at a breaking point."
Rosenthal says that many have tried to absorb the increased costs to maintain customer relationships with the expectation that the economy and supply chain issues would calm. Now, they're struggling to cover basic expenses, and traditional inventory funding sources, such as short-term loans and business lines of credit, are drying up as banks try to limit their risk.
"We do what we can to help," continues Rosenthal. "Many small business owners have never heard of invoice factoring, let alone how it can help them fund inventory. When they realize how easy it is to qualify and that they can get cash for inventory right away, it's a huge weight off their shoulders."
Unlike other funding sources that create debt, invoice factoring is like a cash advance on unpaid invoices. The business is free to purchase inventory, cover payroll, and address other expenses. The advance is paid off when the business owner's customer pays their invoice according to Rosenthal. He notes that Charter Capital has seen a surge of applicants from transportation, staffing, manufacturing, and other industries as a result.
Those interested in learning more about factoring may request a complimentary quote by calling 1-877-960-1818 or visiting charcap.com.
About Charter Capital
Headquartered in Houston, Texas, Charter Capital has been a leading provider of flexible funding solutions for the B2B sector for more than 20 years. Competitive rates, a fast approval process, and same-day funding help businesses across various industries secure the working capital necessary to manage daily needs and grow. To learn more, visit charcap.com or call 1-877-960-1818.
Source: Charter Capital Holdings LP