Slashing Holiday Season Spending While Still Delivering Smiles
Press Release
-
updated: Nov 16, 2018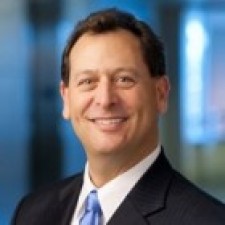 MCLEAN, Va., November 16, 2018 (Newswire.com) - Often cited top financial advisor, Larry Rosenthal, who is also President of the Rosenthal Wealth Management Group in Northern Virginia and Baltimore, offers five sure-fire ways to slash spending, helping gift-givers stay out of The Poor House and still light up the faces of young and old alike this holiday season.
5. Start managing expectations early. Since people in a budget crunch can't really afford the presents they are expected to provide, they need to start early in terms of telling friends and family what realistic levels of gift giving will be. If they still want to give you more, then that's fine. This approach avoids awkward gift exchange disparities and your kids and other loved ones know what to expect on the morning of…
Some Americans are blessed with great jobs and good bank accounts etc. For them, The Piper doesn't really dim the annual gift giving experience. But many others face the holiday giving with varying degrees of trepidation while waiting for the bills to come in.
4. Make a plan. Make a list. Get organized. Don't be the one who just heads out early in the morning with a notion of "figuring it out" on the fly. That is a prescription for financial bloodletting. Your bank account will need a tourniquet after that. You'll be hearing "clear" all day from the electric paddles being used to keep your accounts from terminal redlining.
3. Use way more "thought equity" and way less "cash equity" in your gift-giving purchases. Really, really dig deep and give some thought to who you are buying for and what their likes are. If they are big coffee drinkers, for example, give them an inexpensive gift card to a local coffee shop that you know they frequent. Or you could go one better and save even more by buying them a bag of a really cool or exotic coffee blend. If they paint, buy them a specialty brush. If they play guitar, don't look to buy them another one. Buy them a set or two of high-end strings that will breathe new life into their existing guitar.
2.  Time is indeed money. Save it and shop online. Yes, it is a cliché but make no mistake, it is an absolute truism. And it will save money by both saving you gas ($2.50ish a gallon), time and cash because you can price compare items in seconds, thus assuring the best value possible on your purchases. And pay attention to the "free shipping" component. Big savings to be had there!
And number one is……..
1. Make a beeline to local thrift stores – Salvation Army, Goodwill and all other mom and pop thrift stores. The savings and deals there are ridiculously good all the time. Sure, you have to be smart when buying used stuff but if you are cash strapped, it is a way to insanely leverage your funds. Does teenager Billy need new music speakers? How does $10 for a pair of $200 speakers sound? Does he need a TV for his bedroom? How does $40 sound? Sure it won't be Ultra High Def, but come on. Does little Johnny need a bike? No problem. If he will frown because it may not gleam like the new ones, then include a rag and a can of chrome polish in his stocking and let him invest some sweat equity in his new ride. In the long run, he may appreciate it even more. In this category, I would also include both eBay and Craigslist. Craigslist has the advantage of providing for you to both see the product before accepting a deal and meeting the seller as well. Further, there are never any shipping costs with Craigslist products since they are pretty much local cash and carry.
As a much sought after financial advisor, Rosenthal has appeared regularly on Fox Business News and has been quoted in The Wall Street Journal, CNNMoney, U.S. News and World Report, CNBC's The Nightly Business Report, The Washington Post, USA Today, Money, Bloomberg, The Chicago Tribune, The Fiscal Times, Kiplinger's Retirement Report, Consumer Report's Money Advisor, The Washington Times, Financial Planning, Financial Advisor and others.
Rosenthal has been providing financial counseling in the Washington, DC area for about three decades. Additionally, he has co-authored the book "Financial Success in the year 2000 and Beyond." His next book is expected out early in 2019.
Rosenthal is also the host of "Making Money Sense," a radio show that has aired every Saturday morning on D.C.'s WAVA  from 9:00 – 10:00 a.m. since  2004 and is now nationally simulcast via satellite on SiriusXM 131, Family Talk channel.
(Note: Securities and investment advisory services offered through Voya Financial Advisors – member SIPC. Rosenthal Wealth Management Group is not a subsidiary of, nor controlled by Voya Financial Advisors. Review index: 37620837.)
Media Contact
Robert Johns
703-330-3100
Rosenthal Wealth Management Group
9265 Corporate Circle
Manassas, Virginia 20110
bobdebjohns@gmail.com
Source: Rosenthal Wealth Management
Share:
---
Categories: Finance, Financial News
Tags: business, Christmas spending, Consumer, costs, finance, financial planning, goods, investments, pricing, radio, services
---