SkuVault Is Now a Member of the Intuit QuickBooks Solution Provider Program
Press Release
•
Sep 27, 2022
A leader in eCommerce inventory/warehouse management and small business financial technologies connect seamlessly to help businesses make better data-informed decisions.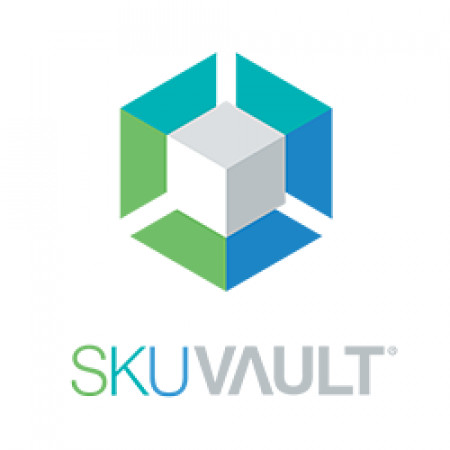 LOUISVILLE, Ky., September 27, 2022 (Newswire.com) - SkuVault, a trusted eCommerce inventory management platform, has joined the Intuit QuickBooks Solution Provider Program. With both platforms connected, retailers can pair the portfolio of Intuit QuickBooks financial management solutions with SkuVault's inventory management software for more tools and access to critical data to help grow their business.
SkuVault's membership in the Intuit QuickBooks Solution Provider Program allows their customers the ability to leverage comprehensive and integrated business solutions geared towards helping them manage their money. Much like how SkuVault gives companies a single source of truth for their inventory, the Intuit QuickBooks Solutions Program delivers a consolidated source for financial management, human capital management enabled through add-on services like QuickBooks Payroll and QuickBooks Time, and business transformation. Together, the two platforms can help set retailers up for success, such as enabling businesses to manage their money and run more efficient operations.
"Integrations are a key part of our platform because SkuVault sits at the center of our clients' tech stacks. We can ensure marketplace quantities are accurate, and that retailers ship the right product fast, every time," said Andy Eastes, SkuVault's co-founder and CEO. "Through this membership, we're helping our clients grow their business by providing more options and solutions to meet their growing financial needs."
"SkuVault's participation in the Intuit QuickBooks Solution Provider Program can enable their customers with financial tracking in addition to industry-leading inventory warehouse management," said Gavin Orleow, vice president of global partnerships, Intuit.
Intuit QuickBooks Solutions are available to clients of SkuVault. For more information on the combined solution, visit www.skuvault.com or www.quickbooks.intuit.com.
About SkuVault
SkuVault's inventory and warehouse management platform helps retailers solve their biggest challenge: managing and tracking inventory at scale. SkuVault syncs warehouse inventory with marketplaces to eliminate oversells, streamlines pick-pack workflows, and ensures fast, accurate fulfillment for businesses of all sizes.

Media Inquiries:
Harry Wahl
harry.wahl@skuvault.com
Source: SkuVault