SKULLY Technologies Founders Partner With NBA Star, Ricky Rubio, for Smart Scooter Brand
Utah Jazz Point Guard to be Torrot's First U.S. Brand Ambassador
Press Release
-
updated: Dec 11, 2017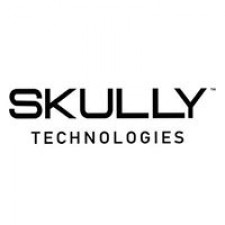 SALT LAKE CITY, December 11, 2017 (Newswire.com) - The founders of SKULLY Technologies, Ivan Contreras and Rafael Contreras announce they have signed NBA player, Ricky Rubio, as a brand ambassador for Torrot. The Spanish manufacturer of zero-emissions electric interconnected motorbikes and bicycles Torrot is partnering with Rubio in advance of its expansion into the North American market. 
The Utah Jazz point guard joins Torrot's sustainable mobility urban model as the company prepares to bring its electric scooters to the U.S. in 2018. Its first market will be Atlanta through a moto-sharing company, MUVING, that has acquired its best-selling model: the Torrot Muvi, an electric and interconnected scooter.
"What Torrot has achieved in just three years for the development of sustainable mobility is astonishing. I can relate to their commitment to preventing air pollutant emissions," shares Rubio. "It is really an honor for me to represent Torrot worldwide because it reflects Spanish leadership, technology and ability."
Rubio showed special interest in Torrot's Velocipedo, its new state-of-the-art model that launched globally in EICMA Milán 2017. "The Velocipedo is perfect for people like me for whom safety is vital, but who also like to move easily and emission-free. I'm looking forward to having my own."
Iván and Rafael Contreras are excited to have Rubio join the Torrot team. "Having Ricky Rubio as our brand ambassador is a three-point shot in the last second. He is a great player with a flawless career, but what excites us the most is to be able to count on a person as strongly committed as ourselves to a model of sustainable and interconnected mobility," says Ivan, founder and CEO of Torrot, and co-founder and CEO of SKULLY Technologies.
During the signing, Rafael Contreras, founder and Chairman of Carbures and co-founder of SKULLY Technologies, highlighted, "Ricky has a brilliant career which is also aligned to the values of our company. He has always played and worked hard aiming at excellence in this area. This same dedication has led the company to lead sales in Spain within the scooter segment."
The signing took place in the home of the Utah Jazz, Salt Lake City, Utah. As one of the most sustainable cities in the U.S., the location was the perfect backdrop to begin this partnership. The city council has developed a program in the last years to boost the reduction of pollutant emissions and to promote the use of sustainable vehicles. 
###
About Torrot
Torrot is Spain's leading manufacturer of interconnected and sustainable vehicles. The Company produces electric bicycles and motorbikes which connect to their user through their electronic device and deliver information about the insights of the vehicle.
Torrot has a long track record within Spain's bike industry. The company went through a refunding process in 2015 pushed by Iván Contreras, its current Founder & CEO. This Spanish renowned businessman redefined the company's model and turned it into a ground-breaking sustainable urban mobility company. He introduced two strategic business drivers upon which the company is now based: electric engines and connectivity.
Currently, Torrot employs 200 people, exports 90 percent of its manufacturing to over 50 countries and is commercially present in over 30 countries around the world. The company operates a factory in Spain and has invested 16 million euros to build a new one also in Spain, which will be operative, approximately, by the end of 2018.
About SKULLY Technologies
SKULLY Technologies designs and manufacturers AR and AI wearable technology as a part of the personal mobility interconnect. Its first product, the world's most intelligent motorcycle helmet, provides advanced technology to promote a safe, comfortable and connected ride. Headquartered in Atlanta, the new company is led by a team of technology, transportation and motorcycle experts, including majority owner, Ivan Contreras, President & CEO, Torrot/GasGas motorcycle brands, Rafael Contreras, President of Carbures, aerospace carbon fiber manufacturer, Western Technology Investment, a Silicon Valley venture capital firm and Daniel Reiner, an investor in transportation technologies. For more information, visit www.skullytechnologies.com.
About Muving
Muving is a revolutionary concept of renting electric motorcycles in minutes from your mobile device. It integrates intelligent technology with environmentally friendly electric scooters to create a unique customer experience. This new mobility paradigm is based on collaborative sharing instead of owning an electric vehicle.
The company's vehicles are electric, sustainable, and noise free. Designed and manufactured in Spain, by Torrot, Muving offers customers a real, efficient and ecological alternative to classic mobility in big cities.
Media Contact:
Diane Maier
​press@skullytechnologies.com
Source: SKULLY Technologies
Share:
---
Categories: Automotive, Transportation, Basketball
Tags: NBA, Ricky Rubio, SKULLY, Utah Jazz
---