Sisense Eureka! Celebrates Builders, Shares Insights With 1,000 Analytics Experts
Press Release
-
updated: Jun 17, 2019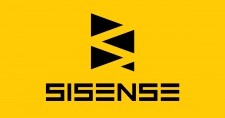 NEW YORK, June 17, 2019 (Newswire.com) - Sisense, the world's leading modern platform for analytics builders, wrapped up its annual customer conference, Sisense Eureka!, following two days of insightful speakers and networking among the world's leading developers, data scientists, business analysts and guest speakers. Session highlights included:
Keynote speaker Steve Wozniak, co-founder of Apple, Inc. and a true builder, inspired the crowd with stories on the origins of personal computing and encouraged builders to create technology that interacts with us the way a human would.
Nelson Griggs, President of the Nasdaq Stock Exchange, shared how Nasdaq embeds and leverages Sisense to deliver data insights to clients that they can use in real time to drive their business and investor relations.
John Furneaux, CEO and Co-Founder of Hive, discussed how Sisense analytics seamlessly blend into the Hive project management platform to help teams understand how and why projects succeed or fail.
Profusion CEO Natalie Cramp, 501Opps CEO Peter Swanson and The Movement Cooperative's Senior Data & Technology Strategist Sonya Reynolds led a panel on harnessing analytics for social good, highlighting their unique work with nonprofits and NGOs to make an altruistic impact.  
Karim Kurji and Scott Marcotte from Buck highlighted their partnership with Sisense to improve employee wellbeing and revolutionize people analytics.​
Shaul Shalev, Manager of Safety Analytics at Air Canada, showcased its use of Sisense embedded analytics to identify high-risk events in real-time and share data with Air Canada pilots in each region.​
ZenDesk and DuoSecurity veteran technology executive Zack Urlocker outlined common patterns of technology disruption and the critical role analytics provides in entrepreneurship and innovation today.
The conference also served as a launching point for two major new announcements from Sisense. Sisense CEO Amir Orad introduced a new augmented analytics capability, AI Exploration Paths, and a new cloud-native Linux architecture of Sisense's analytics platform, Cloud-Native Sisense, in his opening address. Attendees also witnessed several sessions throughout the conference detailing the future of Sisense's product integration with Periscope Data to form the industry's only modern and complete, end-to-end data analytics solution.  
"Sisense Eureka! has become the go-to conference for analytics builders looking to network with industry leaders and learn from their data-driven peers," said Amir Orad, CEO of Sisense. "This is a critical time for businesses to integrate data insights into every key decision they make, and it's clear from my conversations with builders this week that Eureka! is the epicenter of innovation in data analytics."  
For more information about Sisense Eureka!, or to learn more about Sisense product innovations, visit https://www.sisense.com/.
About Sisense
Sisense empowers the builders of analytic apps with powerful tools to simplify complex data and deliver insights to everyone inside and outside their organizations. Sisense lets builders collaborate on a single platform, delivered in a hybrid, cloud-native environment with the industry's lowest cost of ownership, to create true democratization of data and analytics. Sisense has thousands of clients across the globe, including industry leaders like Tinder, Flexport, Philips, Nasdaq and the Salvation Army. Learn more at www.sisense.com.
PR Contact: Frank Bauch, PR at Sisense​​, frank.bauch@sisense.com
Source: Sisense
Share:
---
Categories: System and Data Integration
Tags: AI, AI Exploration Paths, Amir Orad, augmented analytics, cloud native Sisense, Periscope Data, Power to the Builders, Sisense, Sisense Eureka!, Steve Wozniak
---