SIS Earns Eighth Consecutive #1 Client Rating in Ambulatory Surgical Center IT User Satisfaction, Black Book Survey
Press Release
•
Feb 7, 2023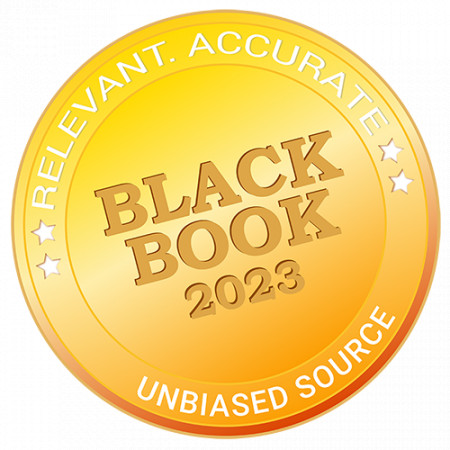 TAMPA, Fla., February 7, 2023 (Newswire.com) - Client experience survey results from 3,167 physicians, clinicians, and administrative staff rate Surgical Information Systems (SIS) first among Ambulatory Surgical Center technology vendors for an eighth consecutive year. Surgical Information Systems achieved top ratings in 11 of the 18 key performance indicators focused on vendors delivering outpatient perioperative software solutions.
Black Book Research announced the highest user satisfaction approval scores across four integrated functionalities in 2023: electronic health records, analytics, revenue cycle and practice management, and interoperability and communications.
Black Book Market Research LLC measures customer satisfaction across ASC-centric, key performance indicators: Strategic Alignment of Client Goals including Value-based Care and MACRA; Innovation & Optimization; Training; Client Relationships and Cultural Fit; Trust, Accountability, Transparency, and Ethics; Breadth of Offerings, Client Types, Delivery Excellence; Deployment and Outsourcing Implementation; Customization; Integration and Interfaces; Scalability, Client Adaptability, Flexible Pricing; Compensation and Employee Performance; Reliability; Brand Image and Marketing Communications; Marginal Value Adds and Modules; Financial Viability and Managerial Stability Cybersecurity; Support and Customer Care; and Best-of-Breed Process Improvement.
"Consistently, SIS has been rated the premier ASC technology by all users including clinicians, physicians, nursing, support staff, and administrators. This validates SIS's focus and commitment to serve the comprehensive system demands of ambulatory surgical centers," said Doug Brown, Managing Partner of Black Book Research.
Ninety-eight percent of ASC staff and physician practices reported significant overall industry improvements in ASC data interoperability and system usability since they were first surveyed in 2016. Ninety-five percent of providers noted operational efficiencies with improved clinician workflows utilizing ASC technologies in outpatient settings attributable to technology implementations and updates.
The survey methodology and full listing of ambulatory surgical center solutions vendor rankings in each category can be found at Black Book's website www.blackbookmarketresearch.com.
About Black Book
Black Book Market Research LLC, its founder, management, and staff do not own or hold any financial interest in any of the ASC solutions vendors covered and encompassed in the surveys it conducts. Black Book reports the results of the collected satisfaction and client experience rankings in publication and to media before firm notification of rating results and does not solicit survey participation fees, review fees, inclusion or briefing charges, subscriptions, or involve consultant firm collaboration with Black Book before the announcement of the polling outcomes. For Black Book vendor satisfaction rating methodology, auditing, resources, comprehensive research, and ranking data, contact research@blackbookmarktresearch.com.
Source: Black Book Research