SiriusXM Radio to Offer Weekly Wealth Management Broadcast
D.C.-Area Financial Planner Larry Rosenthal to Be Program Host
Press Release
-
Oct 4, 2018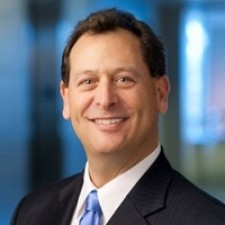 MCLEAN, Va., October 4, 2018 (Newswire.com) - Larry Rosenthal, president of the Rosenthal Wealth Management Group in Northern Virginia, will host a new national SiriusXM satellite radio program designed to provide listeners with the latest and best information on how to manage their investments, estate and financial planning goals all with good stewardship in mind.
The program, titled "Making Money Sense," has been broadcast every Saturday morning on D.C.'s WAVA from 9-10 a.m. since 2004. It will continue to be broadcast on WAVA (105.1) at the same time but will now be nationally simulcast via satellite on SiriusXM channel 131, Family Talk. Family Talk was chosen to air the program because of Rosenthal's ability to effectively communicate complicated financial and estate planning money matters to audiences not highly versed in financial matters. In addition, Making Money Sense has always drawn from Biblical principles in encouraging more effective money and asset management.
"This is an exciting new opportunity to reach potentially millions of new listeners who want their hard-earned fiscal assets to grow and be protected," Rosenthal said. "My goal, as always, is to provide those listeners with the latest and best fiscal information possible in an easy-to-understand format." 
As a much sought-after financial advisor, Rosenthal has appeared regularly on Fox Business News and has been quoted in The Wall Street Journal, CNNMoney, U.S. News and World Report, CNBC's The Nightly Business Report, The Washington Post, USA Today, Money, Bloomberg, The Chicago Tribune, The Fiscal Times, Kiplinger's Retirement Report, Consumer Report's Money Advisor, The Washington Times, Financial Planning, Financial Advisor and others.
Rosenthal has been providing financial counseling in the Washington, D.C., area for about three decades. Additionally, he has co-authored the book "Financial Success in the year 2000 and Beyond." His next book is expected out early in 2019.
Sirius satellite radio was launched in 2002 and merged with XM radio in 2008. SiriusXM radio currently has 460 stations with a total of about 32 million subscribers.
Review: 36992064_0919D
Media Contact
Robert Johns
703- 330 - 3100
Rosenthal Wealth Management Group
9265 Corporate Circle
Manassas, Virginia 20110
bobdebjohns@gmail.com
Source: Rosenthal Wealth Management
Share:
---
Tags: business, Consumer, costs, finance, financial planning, goods, investments, pricing, radio, services
---