SinfoníaRx Achieves HITRUST CSF Certification to Further Mitigate Risk in Third Party Privacy, Security and Compliance
Press Release
•
updated: Oct 2, 2017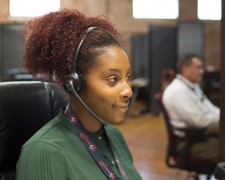 MOORESTOWN, N.J., October 2, 2017 (Newswire.com) - SinfoníaRx, Inc, a healthcare technology company and leading provider of medication therapy management (MTM) solutions, today announced their proprietary MTM application, RxCompanion™, has earned Certified status for information security by the Health Information Trust (HITRUST) Alliance. With the HITRUST CSF Certified Status, the SinfoníaRx MTM solution meets key healthcare regulations and requirements for protecting and securing sensitive private healthcare information. SinfoníaRx is a subsidiary of Tabula Rasa HealthCare (NASDAQ:TRHC), a health care technology company providing medication safety solutions for health care organizations.
HITRUST CSF Certified status indicates that RxCompanion™ has met industry-defined requirements and is appropriately managing risk. This achievement places SinfoníaRx among an elite group of organizations worldwide that have earned this certification. By including federal and state regulations, standards and frameworks, and incorporating a risk-based approach, the HITRUST CSF helps organizations address health security challenges through a comprehensive and flexible framework of prescriptive and scalable controls.
"Protecting the healthcare data of the patients we serve is of critical importance," said Kevin Boesen, SinfoníaRx CEO. "HITRUST CSF Certification is a very robust process and was a true team effort to achieve. This Certification affirms our commitment to advancing our technology, and we are proud to achieve this Certification."
"The HITRUST CSF has become the information protection framework for the health care industry, and the CSF Assurance program is bringing a new level of effectiveness and efficiency to third-party assurance," said Ken Vander Wal, Chief Compliance Officer, HITRUST. "The CSF Certification is now the benchmark that organizations required to safeguard PHI are measured against with regards to information protection."
About SinfoníaRx:
SinfoníaRx Inc, a Tabula Rasa HealthCare Company (NASDAQ:TRHC), is an industry-leading provider of Medication Therapy Management (MTM) services. Through a comprehensive suite of innovative healthcare solutions, SinfoníaRx provides direct support to health plans, health systems, provider organizations, and pharmacies. SinfoníaRx's staff of nationally renowned clinical pharmacists, pharmacy interns, pharmacy technicians and interprofessional teamwork directly with caregivers, patients, and providers to ensure the most effective and safest medication therapy possible. For more information visit SinfoniaRx.com.
About TRHC:
SinfoníaRx is a company of Tabula Rasa HealthCare (NASDAQ:TRHC). TRHC is a leader in providing patient-specific, data-driven technology and solutions that enable health care organizations to optimize medication regimens to improve patient outcomes, reduce hospitalizations, lower healthcare costs and manage risk. Medication risk management is TRHC's leading offering, and its cloud-based software applications, including EireneRx® and MedWise Advisor®, provide solutions for a range of payers, providers and other healthcare organizations. For more information visit TabulaRasaHealthCare.com.
SinfoníaRx Media Contact:
Dylan Kearney, Marketing Manager: DLKearney@sinfoniarx.com; 480-766-6305
Source: SinfoníaRx